Big World, Small Apple
When planning a vacation, it takes a lot of different variables and other impacting decisions. For Apolline, it had to be Greece and France. Her first stop was her grandparents' house in a fishing village in France for two days, until her family flew down to Greece to go to gorgeous locations such as Naxos, Athens, and the classic Greek beach. She said she had to take this big ferry to get to the island, which she described being super pretty. Then, she visited the main area of Athens for a few days, only to go back to France for a large family reunion, staying at this large castle-mansion called a "Chambre d'autres" in French. Apolline went into depth about how some of her family were members of a social group, where they met the people that owned the castle and decided to rent it out for the last leg of their trip, where they could have a full-scale reunion with the rest of her family. 
Apolline's favorite point from the entire trip was also super interesting. She mentioned that her favorite point was when she visited the Old Market on the island of Naxos. She described how much she loved the gorgeous white architecture, in her own words as a "dream come true." Her description of the experience was very magical, describing the gorgeous lights at night and music and people dancing, just an amazing experience in general. Plus, she mentioned she got a "really good greek salad."
Even though she had a fantastic trip, she laughed at herself with the fact that she would make some changes to the trip if she had the opportunity to. "First off, I would do a lot less days in the south of Athens because I feel like there's just like Poseiden's temple and then there's the beach, so you could do that in a day or a day and a half. And then I would spend way more time on the other islands, like maybe Mykonos or Santorini." She described how she loved the historical aspects of the islands, specifically Santorini, and would prefer to focus the bulk of the trip in that area. Overall, Apolline had a great trip and is excited for more experiences to come.
About the Contributor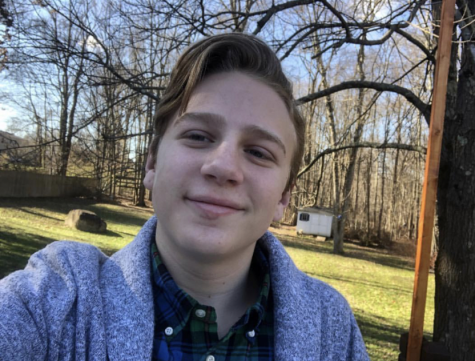 Daniel Hellriegel, Writer
Daniel Hellriegel is an eleventh grader at West Morris Mendham High School. He is the Student Director of Mendham Players, a Peer Leader, and now a staff...