Summer Camp at Mendham Boro
Amelia Payne, the staff writer for the patriot, spent her recent summer at Mendham Boro Day Camp as a camp counselor.
"
"I had gone to the camp for 7 years" she states. "I thought 'this would be fun… I went as a kid, it would be cool to be a counselor.""
— Amelia Payne
The camp prides itself on enthusiastic counselors that help campers create new friends, learn new skills, and create great memories. Throughout her two years of being a counselor, Amelia's found her favorite grade to work with are 4th and 6th-grade girls. "They were older, so they were definitely nicer to me and also had a head-on their shoulders, they were sensible." Because of their older age, Amelia was able to relate to them more and connect with them. She continues with how fun it was to be a counselor with her friends and enjoy activities with campers like creating bracelets. Likewise, Amelia enjoys having responsibility and authority over campers, while also learning leadership skills.
One of her many favorite memories was obtaining counselor of the week the first summer as a counselor, which was a proud moment because she was new to the role, and her hard work as a hardworking counselor paid off. Playing a very competitive game of gaga was also another one of her favorite memories. In this game, players are in a hexagonal box and need to eliminate players by hitting a ball into the opponent's feet, which can lead to intense gameplay. All the different activities provided by the camp supplied endless amounts of fun for campers and counselors and allowed them to connect with one another, whilst gaining experience learning new skills.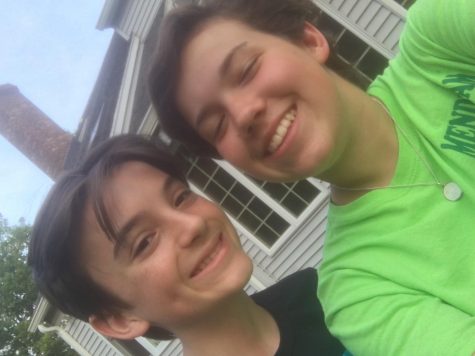 Unfortunately, the camp was canceled last year due to the virus, but was up and running this past summer. Thankfully, Covid-19 did not hit the camp extremely hard because of its location in Boro Park. The only difference was wearing masks was required when entering the carriage house to occupy the bathroom and students were more spread out throughout the park.
"I was definitely fresh meat." Amelia reflects on her first year as a counselor at Boro Day Camp, where she felt that she was treated more harshly because of her new responsibilities. The only difference between pre and post covid was gaining a new sense of confidence and authority and was treated with more respect than her previous year. Now as a junior, Amelia has gained a new sense of confidence with her ability to handle responsibilities and will be attending the camp as a counselor again in summer 2022.