Tamarack Day Camp: A Counselor's Perspective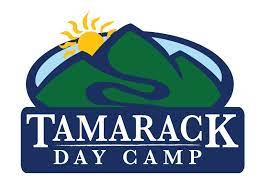 Summertime is the ideal time to gain professional experience while enjoying the beautiful weather and much-needed time off. Tommy Kessler, a junior at West Morris Mendham High School and staff writer for the Patriot, worked his first job as a camp counselor at Tamarack Day Camp in Randolph, NJ this summer, where he collaborated with other counselors, worked with enthusiastic elementary school students, and gained valuable leadership skills. The daily routine at the camp consisted of an early morning wake-up call, a range of physical and social activities, the highly anticipated lunchtime period, and an afternoon of resumed entertainment. For the children, the camp ended in the afternoon, but for the dedicated coalition of counselors, their responsibilities were further extended. Tommy stated that on Thursdays, the counselors were responsible for sending weekly reports to the parents of the children in order to demonstrate their engagement with the campers. 
"
Sometimes you gotta coax them with candy and stuff."
— Tommy
While there were unlimited amounts of fun and excitement, Tommy explained that the job "definitely took a lot of leadership and responsibility". The counselors were constantly tasked with overcoming challenges, anything from dealing with an inattentive and whiny group of first graders to ensuring the safety and wellness of the campers as they completed their daily activities. Perhaps the most frequent struggle the counselors faced was securing the attention of the children, but there seemed to be a solution around that. "Sometimes you gotta coax them with candy and stuff," Tommy admitted. Tommy also mentioned that adjusting to the routine took some time and practice because "everything was new to [him]", but once he familiarized himself with the pace of the schedule, everything began to fall into place and ultimately his time as a counselor was "all a great learning experience". He learned that the qualities of patience, dedication, and resilience played an integral role towards his development not only as a counselor, but as a person in all aspects of his life. From a young age, Tommy attended Tamarack Day Camp as a camper himself; he viewed the counselors as his idols and wanted to take on that role in the future, to which he did with a great degree of success.