Who Were Daft Punk?
Six Grammys, two Billboard Music Awards, and a number 12 spot on Rolling Stone Magazine's 20 Greatest Duos of All Time list. Daft Punk was founded by French musicians Guy-Manuel de Homem-Christo and Thomas Bangalter in 1993, and until their recent February 2021 breakup, created some of the most revolutionary music of the past few decades. An EDM (electronic dance music) duo at heart, Daft Punk did not hesitate to go against the status quo, and instead leaned into their unorthodox sound as much as possible. Centralized around synthesizers, sampling, and other typical brash and computerized beats, the duo was also able to combine orchestra, hip-hop, and features from some of the world's most popular musicians to create a beautiful, harmonious sound. Daft Punk was also beloved for their quirky appearance; Homem-Christo and Bangalter dressed in formal suits with shiny robot helmets and gloves on. Regarded by internet fans as "the robots that make us feel human", what Daft Punk was able to accomplish in their near three decades of existence has cemented them in history as one of the greatest musical acts to ever exist. 
Before establishing themselves in their renowned EDM-inspired robotic form, Homem-Christo and Bangalter initially focused their talents on indie rock. The two met in school and under the band name Darlin' (and alongside a guitarist they discovered through an advertisement named Laurent Brancowitz) created a spur of singles and compilations that would bring them to underground popularity.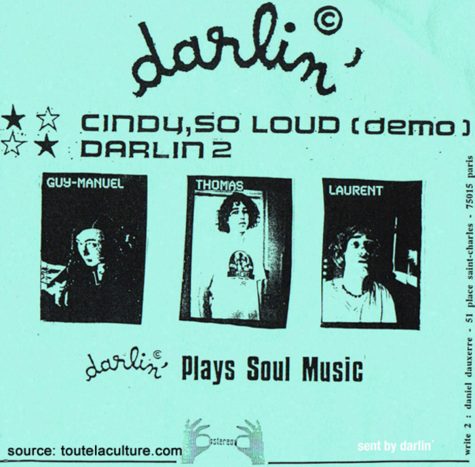 Darlin' was short-lived, only active from 1992-93, but the years Homem-Christo and Bangalter spent together would inspire them to create their own sound and style. It was also in these years that Homem-Christo and Bangalter were exposed to the inspiration for their breakaway group's name: after a review in the British magazine Melody Maker described the music of Darlin' as a "daft punky thrash", Daft Punk was born. 
Riding the wave of EDM that was sweeping the world in the late 20th century, Daft Punk released its first single "The New Wave" in 1994. Clearly directed at "rave culture", the thumping beat of "The New Wave" did little to bring light to the newly-founded duo. However, it was in the next year, 1995, that Daft Punk released "Da Funk", and quickly elevated to electronic fame. "Da Funk" quickly became an anthem of the 90s, peaking at number seven in France and even going as far as to top the United States Billboard Hot Dance Club Play Chart; once given time to reflect on the track's legacy, Pitchfork Media included it at number seventeen on the magazine's Top 200 Tracks of the 1990s. With the momentum of their newfound fame and a few more singles and mixtapes, Daft Punk came out with their debut album Homework in 1997. The project gained mass attention from critics, and was praised for its futuristic sound and heavy reliance on synthesizers; it's impossible not to want to dance when listening to it, which is exactly the point. 
Daft Punk would ride the success of Homework to create a myriad of other fantastic projects. Early 2000s albums like Discovery in 2001, Daft Club in 2003, Human After All in 2005, and a live performance of the duo's greatest songs since foundation with Alive 2007 proved that Daft Punk was a duo here to stay.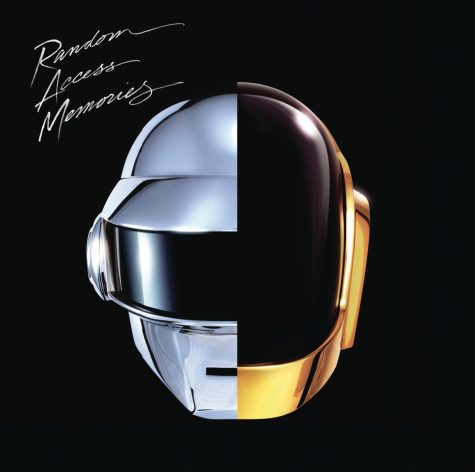 Not only had the members worked with other EDM legends and their own personal heroes like Giorgio Moroder, as well as combined genres in a revolutionary style, they had also created aesthetically pleasing music from it. Daft Punk would go on to create the soundtrack for Hollywood blockbuster Tron: Legacy in 2010, and while unbeknownst at the time, release their final album Random Access Memories in 2013. To me, Random Access Memories is their greatest display of the talent and style they spent decades refining. Centered around the story of their robot personas becoming sentient and learning how to love, Random Access Memories is what I can only describe as a masterpiece. It includes my favorite song of theirs, "Touch", as well as countless other classics, including the Grammy-winning and decade-defining track "Get Lucky".
Whether you're a fan of hip-hop, rock, or orchestral symphony, it's impossible to deny the legacy and influence that Daft Punk had. Sadly, after changing the world of EDM and music, the duo announced their breakup this past February in a YouTube video titled "Epilogue". The video featured a clip from "Daft Punk's Electroma", the group's 2006 film about their robot personas' voyage to become human. Towards the end, the clip fades out to two robotic hands together forming a pyramid: the date 1993-2021 appears for a few seconds before the movie fades back in; the ending of "Touch" plays, and a robot walks into the sunset. The chorus of the track, "Hold on, If love is the answer, you're home", rings out as pure nostalgia rushes through the screen in what can only be described as beautiful.