'Carrie & Lowell' by Sufjan Stevens: Grief and a Tribute to Oregon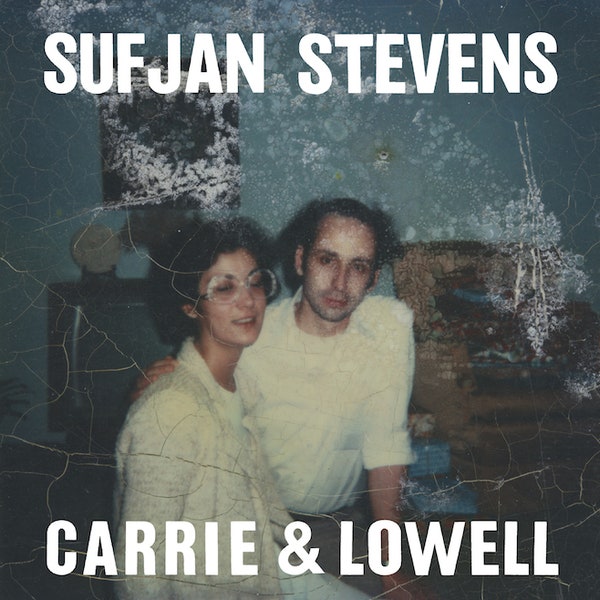 This is an opinion article piece. Nate Schoenbrodt is a Mendham staff writer for The Patriot. All opinions expressed in the following editorial are his own and do not necessarily reflect the views of The Patriot.
Despite being my personal favorite album of all time, Carrie & Lowell by Sufjan Stevens has become increasingly acclaimed by critics as an indie-folk masterpiece since its 2015 release. Widely regarded as his best work, the LP tells the story of Sufjan's mother's passing, and the difficulty of coping with death, grief, and ultimately acceptance. Carrie & Lowell is named after Sufjan's mother and step-father, respectively; his mother left when Stevens was one and married Lowell when he was five. In an interview with Pitchfork magazine, Stevens said the following about his relationship with his mother growing up: "There was always speculation too, like, "Where is she? What is she doing?" As a kid, of course, I had to construct some kind of narrative, so I've always had a strange relationship to the mythology of Carrie because I have such few lived memories of my experience with her. There's such a discrepancy between my time and relationship with her, and my desire to know her and be with her." Carrie was bipolar and schizophrenic and died of stomach cancer in 2012 when Stevens was thirty-seven. However, at the time of her death, Stevens claims that he was "only interested in communicating my love for her, unconditionally". It's no secret that death is infinitely complicated and personal, yet when listening to Sufjan's forty-three-minute Carrie & Lowell, it truly feels like you're right there with him, experiencing every tear, scream, and smile. Brilliantly constructed but light-sounding, a condensed track-by-track analysis of Carrie & Lowell can be found below: 
"Death with Dignity" 
The opening track of Sufjan's magnum opus features a lightly strummed harp-sounding guitar and piano. The title is an allusion to Oregon's '1994 Death with Dignity Act', which legalized euthanasia for the terminally ill. His mother was not dead yet in the song, so Sufjan is confused on how to feel about her current state; "And I don't know where to begin" is repeated twice in the first stanza, setting the stage for the song and ultimately the entire album. Yet, by the end of the track and once given time to reflect on their relationship, Sufjan forgives his mother and commits to the aforementioned unconditional love; "I forgive you, mother, I can hear you (I can hear you), And I long to be near you (And I long to be near you), But every road leads to an end, Yes, every road leads to an end", ringing out softly before the final lyrics close out the opener, Sufjan's haunting vocals fading.
"Should Have Known Better" 
Now constantly around his mother in the days before her death, Sufjan mentally debates their life-long disconnect on "Should Have Known Better". Regretting that he did not make more of an effort to see his mother while she was healthy, Sufjan finds himself stuck in an existential pit: "The past is still the past, The bridge to nowhere". Wishing he could go back, Sufjan knows he cannot. However, the track brightens as Sufjan's focus shifts to the future in the second half. He tells the audience "My brother had a daughter (brother had a daughter)" and describes  "The beauty that she brings, illumination (illumination), Illumination", now understanding the importance of intimacy in family. It's just heartbreaking that it took the death of his mother for him to realize. 
"All of Me Wants All of You" 
Packed with references to Oregon landmarks, it's here Sufjan endlessly tries to fabricate Carrie back into his life. In the chorus, Sufjan tells the audience of his travels to Spencer's Butte, the highest point in Oregon, and that it was there where he "Traced your shadow with my shoe". Sufjan, devastated, finds himself tracing his mother in the Oregon dirt, trying to reconcile some beautiful memory of her. 
"Drawn to Blood" 
"Drawn to Blood" is where we hear some of the most obvious biblical references of the entire album. In the second verse, Sufjan compares his mother to Delilah, an Old Testament heroine who betrayed Samson, the hero of the Israelites, by cutting off his power-generating hair; Samson loved Delilah and yet her self-interests consumed her to the point where she felt no mercy. While Sufjan has never blamed his mother for abandoning their family and recognizes her decisions were directed by mental illness, it's easy to connect Carrie's betrayal to that of Delilah. 
"Eugene"
"Eugene" is a reference to Eugene, Oregon, where Lowell owned a bookstore and Sufjan spent many of his childhood summers growing up. Sufjan thinks of his pain-free childhood for a little while, but only until he comes back to reality and recognizes that his mother is dying, and he will never feel that carelessness again; variations of "I just want to be near you" ring through the end of every chorus. 
"Fourth of July" 
One of my favorite songs of all time, "Fourth of July" features a conversation between Sufjan and his mother while she is in her final days; the stanzas of the track rotate the conversation between them. Sufjan asks his mother if he could be the "Fourth of July", wanting to bring light to darkness like fireworks do on Independence Day and save her from death. Alas, Carrie understands that death is inevitable and asks Sufjan to understand too; "…what did you learn from the Tillamook Burn? Or the Fourth of July". The Tillamook Burn was a series of forest fires that lasted for decades in Oregon. Carrie uses the fire as a metaphor for her cancer, explaining to Sufjan that stopping the spread is impossible. It is also on this track where we hear Carrie demonstrate affection for Sufjan; she asks Sufjan "My little hawk, why do you cry?", "Did you get enough love, my little dove?", and "Shall we look at the moon, my little loon?". The song ends with "We're all gonna die" softly repeated seven times, displaying Sufjan's new understanding and acceptance of the inevitability of death. 
"The Only Thing" 
His mother now dead, Sufjan feels hopeless and lacking a reason to live. He sings about wanting to drive his car off of a cliff, cutting himself, and tearing his eyes out so he can ignore witnessing the pain his mother's death is causing. However, around halfway through the track the mood of the lyrics change. Instead of describing the things that make him want to give up, Sufjan sings about the reasons why he continues, specifically "Blind faith, God's grace, nothing else left to impart". 
"Carrie & Lowell"
The self-titled track of the album, "Carrie & Lowell" is told through the perspective of a young Sufjan witnessing Carrie and Lowell's relationship. Sufjan is confused by his remembrance, contrasting happy memories of the nature around them with the physical abuse he endured as a child. The song ends with a triumphant chorus you can only fully appreciate by listening to. 
"John My Beloved" 
Sufjan has made tracks that coincide religion and his homosexuality before, and "John My Beloved" is no different. The lyrics being applicable to a conversation with Jesus Christ as well as a lover, the true meaning of "John" is completely up for interpretation. Lyrics like "I'm holding my breath, My tongue on your chest" could easily be about a boyfriend, and just as well about how John the Apostle "had lain close to [Jesus'] breast at the [last] supper" (John 21:20, also see John 13:23).
"No Shade in the Shadow of the Cross" 
Sufjan cannot escape his destructive behavior following the death of his mother. My favorite song on the album, "No Shade in the Shadow of the Cross" is sung in a wispy voice sometimes overpowered by instrumentals to demonstrate Sufjan's weakness. Describing his depression after Carrie's death, Sufjan said this in the previously cited Pitchfork interview: "I was so emotionally lost and desperate for what I could no longer pursue in regard to my mother, so I was looking for that in other places. At the time, part of me felt that I was possessed by her spirit and that there were certain destructive behaviors that were manifestations of her possession." 
"Blue Bucket of Gold" 
The closing track of a heartbreaking tale, "Blue Bucket of Gold" is no different. The title is a reference to The Blue Bucket Mine, a fabled lost treasure site in Oregon rumored to full of gold so abundant it could fill a blue bucket. Sufjan's "blue bucket of gold", a treasure he can only imagine but never physically have, is a loving relationship with his now passed mother. It's a devastatingly beautiful metaphor to end a devastatingly beautiful album.