"THE WAIT IS OVAH!": Internet Frenzy Caused When 'Top Dawg Entertainment' CEO Alludes to New Release
Record label Top Dawg Entertainment (TDE) currently boasts some of the greatest and most talented stars in music; flagship artists include SZA, Isaiah Rashad, Schoolboy Q, and most notably, Kendrick Lamar. The founder and CEO of TDE, Anthony "Top Dawg" Tiffith, is not only recognized for building one of the most successful hip-hop labels in the music industry, but also for his own upbringing, specifically how it coincides with Kendrick Lamar's father, the story which is told on "DUCKWORTH", the closing track off of Lamar's pulitzer-prize winning album DAMN.. Unlike most music label CEOs, Tiffith has always held a presence on social media, interacting with fans, cracking jokes, and discussing upcoming releases for his artists.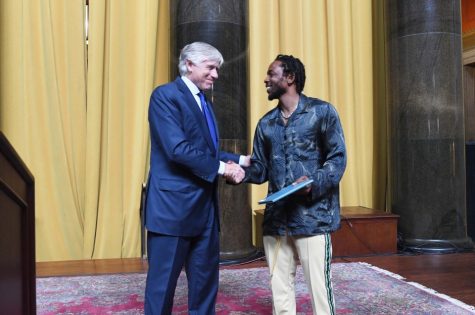 While fans of TDE have stayed loyal to the label as a whole, a new Kendrick Lamar album is what has sparked the most frenzy, especially since the last time Lamar released a solo project it won five awards at the Grammys and a Pulitzer prize, becoming the first rapper to ever do so (recently Lamar has stepped out of the spotlight to focus on his own service company, pgLang, but is still expected to release music).
Tiffith has done his best to keep Lamar's fanbase engaged yet patient over the years, alluding to new releases, tour dates, and other announcements, but rarely giving definitive answers. All this changed on Wednesday, 4/28, at 10:18 AM, when Tiffith posted a video to his Twitter and Instagram accounts which featured the Top Dawg Entertainment logo over a loading bar reaching 99%, the short clip finishing with the date "5/7/21" over a black screen in white text.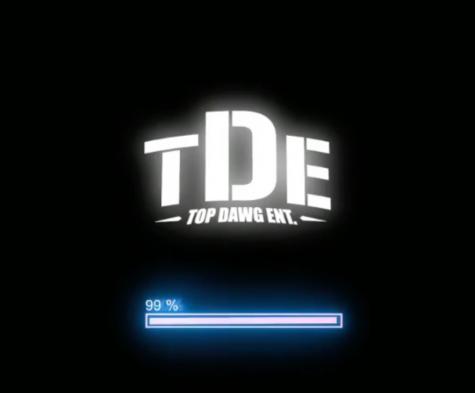 The post, captioned on both platforms as "5/7//21 THE WAIT IS OVAH!!!!!! #TDE", quickly amassed thousands of comments/replies, even more likes, and led the keyword "Kendrick" to begin trending at the #3 spot on Twitter. Fans' excitement quickly developed into conspiracies, with one Twitter user responding ""the wait is ovah" = 13 characters, you know what else is 13 characters…KENDRICK LAMAR". Celebrities alike even came together to show their support for the upcoming TDE release, rappers Rich the Kid and Diddy commenting "I'm ready gang" and "Let's go", respectively. Soon after Tiffith released the news on Twitter and Instagram, he reposted an Instagram story from smaller account TheMusicNerdz which stated "THE TDE ROSTER IS DROPPING". No one can be sure what Tiffith means by the repost, but many have begun speculating that May 7th will turn out to be the day of formal announcements for later summer projects. 
Popular Twitter account Hip Hop By The Numbers calculated how many days it will have been on May 7th since each TDE member last released an album. On the day of the expected release, it will have been 210 days since Reason released an album, 616 days since SiR, 742 days since Schoolboy Q, 784 days since Zacari, 1,057 days since Jay Rock, 1,428 days since SZA, 1,484 days since Kendrick Lamar 1,610 days since Ab-Soul, 1,662 days since Lance Skiiwalker, and 1,708 days since Isaiah Rashad. The cult following Top Dawg and his label have formed in the last years make it fair to say that whether May 7th entails Kendrick Lamar or not, fans will have something to look forward to.