A Guide to Leigh Bardugo's Grishaverse
There's nothing better than getting wrapped up in an amazing book series and falling in love with the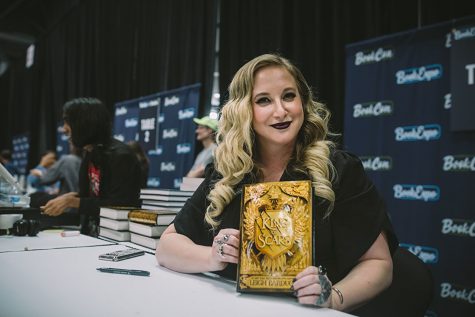 world that the author has created. Or seeing a fantasy world that you cherish be brought to life on screen. Leigh Bardugo, a bestselling author, is the creator of the Grishaverse which contains 9 books and a show on Netflix that is coming soon. This world that she has created will grab your attention at the first read and in order to be prepared for Shadow and Bone hitting Netflix, here's everything that the Grishaverse has to offer. 
Shadow and Bone will be focusing on Bardugos' two most famous series in the Grishaverse, the Shadow and Bone trilogy, and the Six of Crows duology. The best way to read these books would be to start with the Shadow and Bone trilogy and then read Six of Crows duology. This will make the most sense since Shadow and Bone takes place before Six of Crows. Shadow and Bone follows orphan Alina Starkov who first starts out as a soldier for the first army. She and her other soldiers plan on entering the Shadow Fold- a wall full of unnatural darkness and vicious beasts are known as Volcra. When Alina and her regiment are attacked, she releases a power that she didn't know she had. She is whisked away to Ravka to train with the Grisha, the country's magical military, and meets the leader, The Darkling. The Darkling believes that Alina possesses the power to destroy the Shadow Fold to help their country, but in order to use it she must be able to control it. This series follows Alina as she deals with this power and responsibility. Another important aspect of these novels is that they introduce us to the Grisha order. These are the people who have magical abilities in the novels. These people are also in Six of Crows so it's important to have a basic understanding of their names and what they do.
We first have the Corporalki which includes Heartrenders, Healers, and Tailors. These people are The Order of the Living and Dead. Their ability spans from being able to take the air out of your lungs, stop your heart, and are even able to change the appearance of someone else. The healers are able to fix what the other two create. Then there are the Etherealki which are The Order of the Summoners. This order includes Squallers, Inferni, and Tidemakers. These people don't just animate or create matter but use the particles around them. Squallers can create storms, Tidemakers work with water, and Inferni work with fire. Lastly, there are Materialki, The Order of the Fabrikators. These include Durasts and Alkemi which are individuals who deal in either solid materials like metal or poisons. These are the least appreciated Grisha but are still extremely valuable and necessary for fighting in the war.
After the events that take place in Shadow and Bone, we then have the Six of Crows duology. Ketterdam is the hub for all things trade and crime. Kaz Brekker is a criminal prodigy and when offered the chance of a dangerous heist that could make him incredibly rich, he jumps at the opportunity. However, he needs a crew in order to pull it off. This is where we meet the rest of our characters. His crew consists of a spy, a sharpshooter, a heartrender, a privileged runaway, a convict, and a thief. We see them work together as a team to accomplish this seemingly impossible task.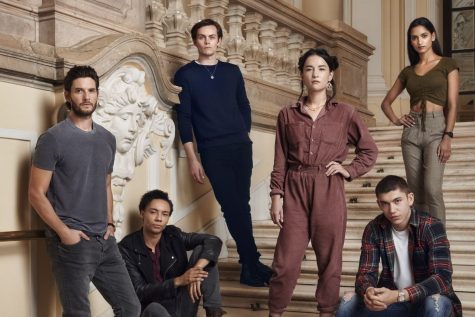 Knowing the basics of these stories is essential in going into the Shadow and Bone Netflix series. Coming to Netflix on April 23rd, this show will mostly follow the events that take place during the trilogy, and therefore we will see Kaz and the other characters from Six of Crows before they come together for the heist which means whole new character interactions and seeing what they were doing before they all came together for the first time which will be super interesting. The show will be starring Jessie Mei Li as Alina Starkov, Ben Barnes as The Darkling, and Freddy Carter as Kaz Brekker. This show contains many new or lesser-known actors which will be exciting to watch their acting careers take off with this show. The Grishaverse is nothing like anything anyone has ever seen and it will be extremely exciting to see this world come to life!