Artist Of The Week: Actor Sam Papier, Starring in Mendham Players' New Fall Production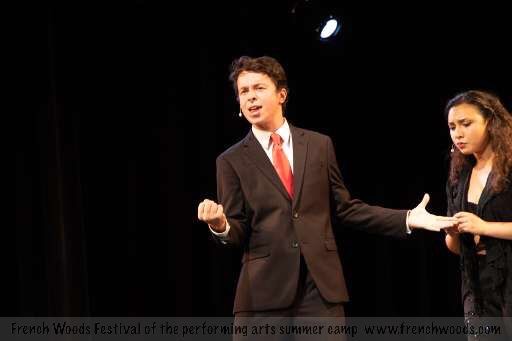 For three years, Sam Papier attended a performing arts camp that eventually sparked his decision to start acting. As a lover of movies since childhood, he had always admired the act of being behind the camera and expressing the roles of individuals other than himself. With the positive encouragement from his camp friends to finally audition, about one year ago, Papier landed the role of Carl—a pimp from Kentucky in his first show Getting Out. "I was consumed with stage fright right before I went on, but as soon as I did it was almost peaceful. Everything just kind of happened."
What was first described as "just good fun" escalated to be a life-changing passion for Papier. "The reaction and feedback from audience members as I left the changing room were incredible. It impacted people so greatly, and that sold it for me. It wasn't long after until Sam proceeded to land two more lead roles for Mendham Player productions—starring as Billy Flynn in Chicago and Judas in The Last Days of Judas Iscariot. Papier states, "If I could have that great of an impact having that much fun, I knew I had to keep doing it".
While he loves the diversity of characters involved in theater, Papier says that one of the toughest parts of theater is having to embody a character that is hard to portray. When acting, Sam says it's important to "know your character". "Every actor will get some roles that are very complex and challenging, and I have definitely had some trouble with that. I was in a show in which I was a poor struggling artist and compulsive liar with loose morals who was very difficult to figure out." Papier admits to still struggling with this today, although it is something he continues to work on that makes his acting performances stronger.
Despite the countless hours dedicated into practicing until late at night and rehearsing lines to perfection, Papier describes his involvement theater as an undoubtedly worthy commitment. "Every show is always incredibly rewarding. The hard work pays off more than you could possibly believe, the impact you can have on an audience, the absolute blast you have putting the show together, and even just giving people an entertaining two hours." 
As Papier goes on to prepare for Mendham Players newest production, he expresses his contentment with the progress so far as well as his castmates. "It has been a joy so far and I'm sure the final product will be fantastic."
About the Writer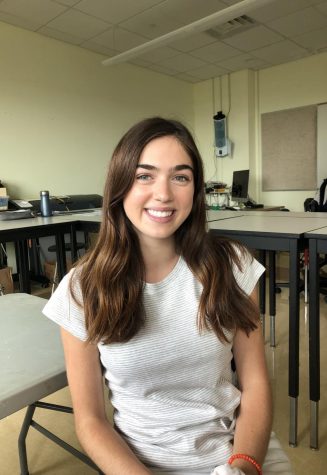 Corinne LoVecchio, Writer
Corinne LoVecchio is a Senior at West Morris Mendham High School. She is a member of Service Club, Friends and Buddies and loves to journal. Outside of...