Artist of the Week: Chelsea Knoll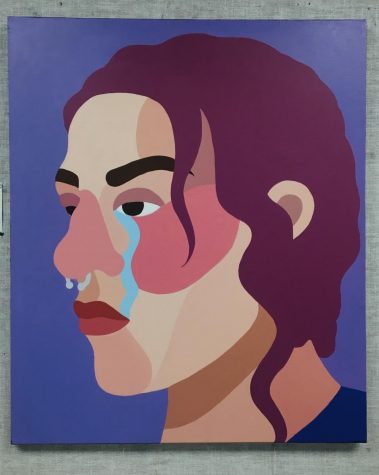 Mendham High School is very lucky to have so many extremely talented artists. There should be a lot of recognition for those who show their skills to the entire community of the Mendham Area. This week we focused on someone that has been deserving recognition for the amazing artwork that she has been creating. The junior that deserves this recognition is Chelsea Knolls, who has created spectacular pieces on display here at Mendham.
Chelsea has been into art ever since she can remember. She began drawing at a young age and credits her family with getting her into art. Her mom is an artist and Chelsea explains that "she did textile stuff like quilting" and that "it wasn't really the same kind but there are artists in my family so it was always sort of around."
Her favorite kind of art style is pieces that incorporate realistic and cartoon-like elements. Chelsea likes creating pieces that have "a bit more character, something more interesting than just a realistic portrait." In her artwork, she focuses the most on faces and facial expressions. For this, she draws inspiration from the people around her and their emotions.
Out of all the pieces that Chelsea has created, her favorite has been the large, color blocked portrait of her face that has recently been displayed in the hallway here at Mendham. "That one was really interesting to make because it was really out of my comfort zone," she explains. She had to really think about how to approach it. The portrait was very technical when it came to blending the colors and she had to make the lines very clean. "It took a long time but it was really fun to work on because I think it taught me a lot about mixing colors."
When asked about her future in terms of her pursuit of art she definitely wanted to go to a college that has a good art department where she could still do art. She did not know if she was going to go to an art school specifically and was not sure what she would do with art as a career. However, she explains that "even if it wasn't, like, my career I would definitely keep doing it." Although Chelsea does not know yet what she wants to do with art as a career, keep an eye out in the future to see what Chelsea comes up with next!
About the Writers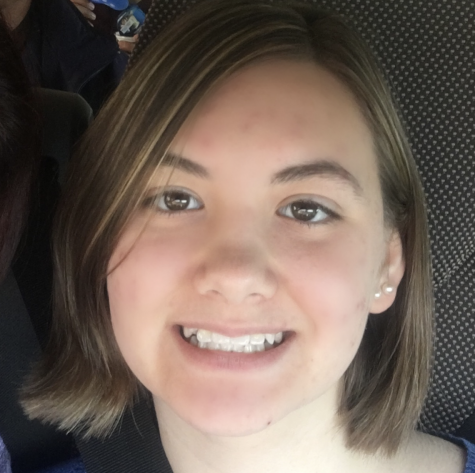 Joelle Beck, Staff Writer
Joelle is a 15-year-old writer for the Patriot. As a sophomore, this is her first year writing for the school paper. She enjoys English and reading during...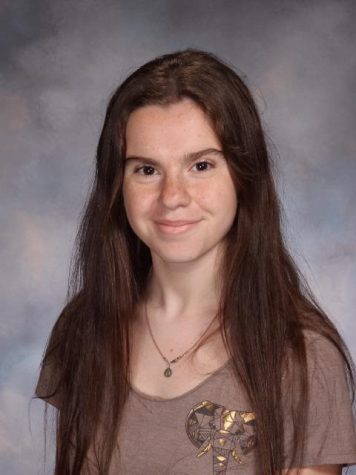 Mercedes Lombardo, Staff Writer
Mercedes Lombardo is a senior at West Morris Mendham High School in Mendham, New Jersey. Originally she is from Buenos Aires, Argentina and moved to New...