Athlete of the Week: Jesse Hafemeister
Hang on for a minute...we're trying to find some more stories you might like.
Recently, Mendham basketball has been tearing through teams defending a five-game win streak until they faced Delbarton. Mendham has been able to put up a good amount of points against great competition, and as many know this team can shoot. Jesse Hafemeister, a junior at Mendham High School, has been playing his best basketball in the latest games. Against Central High School, Mendham was able to come out with a win with Hafemeister scoring nearly half the team's points with 30 points including five three-pointers. I was able to sit down with Hafemeister to talk to him about how he deserved to be athlete of the week and how the central game was more than just a win for the team. When asked about how he felt after dropping 30 points against our rival, Hafemeister stated "It felt great. I haven't had 30 points in a couple of years and it was nice to do it." Hafemeister having the game he did shows that Mendham basketball future is in great hands, especially with teammates to help build. "My teammates were happy for me. They did a great job getting me the ball in places I could score, they were a huge reason why I was able to score as I did." A great statement from Hafemeister when asked about his teammates' reaction. Mendham has talent and surely tons of potential for the rest of the season. Mendham students believe that the team will go deep into counties and hopefully hang another banner on the wall for Mendham. Hafemeister helped to show the school and other schools that Mendham basketball is a great team filled with an immense amount of talent and great kids. Let's go Minuteman!   
About the Writer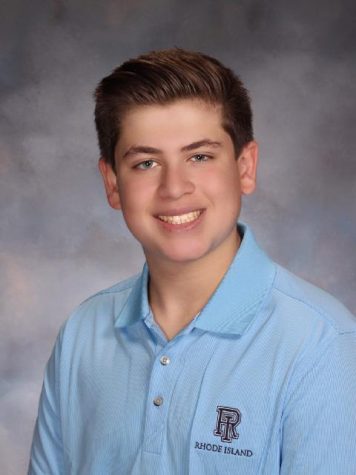 Joey Puzino, Staff Writer
Joey Puzino is a junior West Morris Mendham High school and is a writer for The Patriot. Joey writes for The Patriot because he hopes to be a sports journalist...