Athlete of the Week
Imagine throwing an eight pound metal ball 50 feet? Well, it is a lot harder than it looks. Unlike other sports, shot put is an individual sport and is not considered a team sport. In order to get better you must be consistent with practicing and strength training so that the thrower has powerful lower body strength.  Junior, Melissa Aymil, of West Morris Mendham High School is one of the best shot put players in the country. Aymil first was introduced to the sport in fifth grade when her dad signed her up for the club team, Throwers Nation. Since then, she's become a 4 time Junior Olympian, 11 time state champion and an amazing 7 time national champion.
Aymil shared that some of her proudest accomplishments are winning states freshman year and being number the number one female shot put player in the country. She owes most of her success to her dad and coaches who have always believed in her outstanding abilities. Aymil is a 3 year winter and spring varsity athlete here at Mendham.  Aymil's practice schedule includes working on form and distance for 3 times a week and weight training for 4-5 times a week. Aymil gave the following advice to any young shot put athlete, "Even through the toughest times, it gets really hard all the time, but when you finally achieve what you wanted and worked so hard for, it's all worth it in the end." Aymil hopes to continue her outstanding athletic accomplishments in college.  We all wish her the best in her athletic endeavors and can not wait to see where her abilities bring her in the future.
About the Writer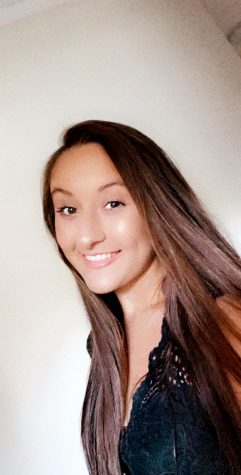 Ava Flores, Staff Writer
Ava Flores is an 11th grade student who attends West Morris Mendham High School. Some of her hobbies include writing, traveling, reading, and photography....