Villanova Commits: Go Wildcats!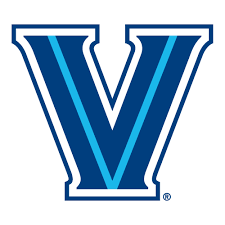 This past fall, two Mendham athletes have received athletic scholarships to Villanova University. These athletes include cross country star, Jack Jennings, and elite lacrosse defender, Lindsay Kupka. These two athletes are both excited to continue their respective sports to the collegiate level and plan to work hard and get better each and every day. 
Jack Jennings committed to Villanova University on November 27th, 2019. Jennings has dominated boy's cross country and track and field for the past four straight years, in addition to all the work he has put in since the beginning of his career on Mendham Magic XC. This was a tough decision for Jennings, as he had other offers that were very intriguing, but he knows he made the right decision with Villanova. Jennings expressed his appreciation for all who have supported him and want to thanks "all that made this dream possible". Jennings can't wait to continue his passion and compete with the best of the best at the collegiate level. 
Lindsay Kupka committed to Villanova University on November 23, 2019. She was stressed about the commitment process saying that "all my friends who were also going through the process were silent and there was a lot of uncertainty." However, she finally chose Villanova after many months of reflection because she "wanted to go there since 7th grade" because of "alumni connections, good academics, and amazing resources for student-athletes." For Lindsay, it's also a family thing: "The school is really important for my family because my godfather went there." She was initially offered the scholarship on October 22, 2019, taking almost a month to decide on Villanova over her other offers. She's going to play defense for the Villanova lacrosse team beginning in the fall of 2021. Lindsay has been working her whole life for this commitment and has been "playing lacrosse since 4th grade" and decided she wanted to play in college in eighth grade. Ever since then her "family has been preparing for [her] commitment to a school that [she] love[s]." Lindsay says that her family has been "really supportive, spen[ding] money on camps and gear, and dr[iving] [her] everywhere." Lindsay commented that she did not want to play professionally saying that, "I would love to play in college but I think there's a time to end it and I want to move on to law school." Lindsay has already met a lot of girls who are also committing to Villanova and can not wait to play.
We have chosen to highlight these athletes to not only congratulate them but also to wish them good luck in their athletic future in both their respective sports.