Proficiency in Passions: Students at West Morris Mendham High School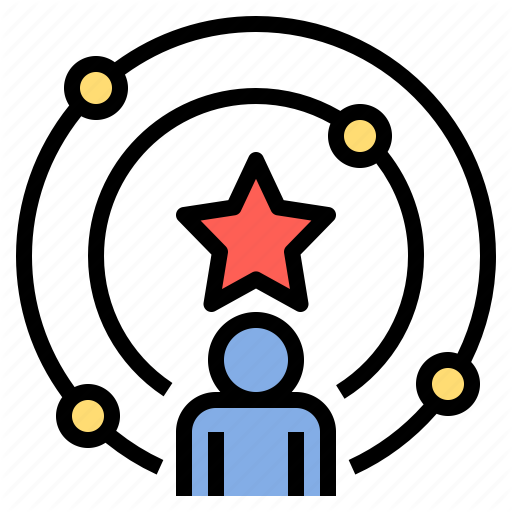 Valuing the esteemed qualities of leadership, innovation, and initiative here at West Morris Mendham High School, students Abby Simon, Katelin Treff, and Lexi Pallis have demonstrated a strong sense of excellency in their interests, whether inside of, or apart from the school community. 
Abigail Simon, Grade 10
Abby Simon is a sophomore who harbors a strong work ethic and tireless dedication towards academics and extracurriculars. Simon is a lacrosse goalie for the school team, involved in Model United Nations, a member of the WMMHS Treble Makers, and a member of the New Jersey Youth Chorus. Apart from her musical and athletic interests, Simon is also an employee at Dairy Queen. When asked about the advice she would give to people aspiring to grow their passions, Abby suggested individuals should set long-term goals, allowing them to explore their authentic passions on the basis of envisioning a future in them. "Look at where you are now, and try to give yourself something to work towards in the next six months to a year, and even beyond that," Abby explained.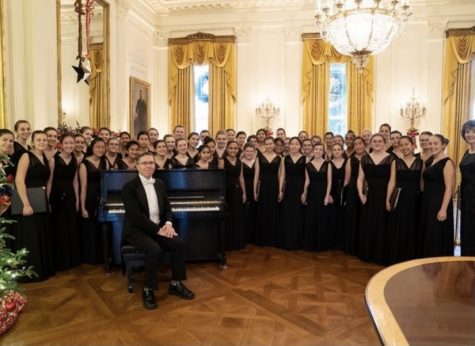 In terms of Simon's greatest accomplishments, she mentioned how she "[sang] a solo at the White House when [she] performed there with the NJ Youth Chorus last December, [founded] a theater club in [her] middle school to teach younger kids about performing, and [was] selected to participate in the Discovery Guide Volunteer Program to create fun and educational activities for children in the Central Park Zoo last summer." Through managing her time and balancing school with musical performances, lacrosse, and her job, Simon is the model example of a student, athlete, and of course, skilled vocalist.
Katelin Treff, Grade 10 
Katelin Treff is a driven sophomore who participates in Model United Nations, Girl Scouts, and both the Twin Boro Cheer program and the high school cheerleading team. Treff is an organized student who prioritizes school work and always puts her best foot forward, while synonymously finding time to pursue her interests. During her years cheerleading, she explained how participating in a team opened her up to new friendships, skills, and lasting memories.

Image courtesy of Anushka Elavia
In Model U.N., Katelin discussed how it is "a great way to get involved in world wide affairs and current political issues" worldwide. She even visited the United Nations Headquarters in New York with the club. Through Girl Scouts, Katelin earned her Silver Award shortly after her and her troop reconstructed the main entertainment room for the senior community in the Chester Area Senior Housing facility.  Furthermore, over the summer, Katelin was accepted into a selective program, called the Marine Academy of Technology and Environmental Science, where she was able to first handedly experience, embrace, and learn about marine life. Her acceptance into this camp illustrated how with determination, your aspirations are within reach, and are very rewarding. "People should always try, they should never give up, and never lose sight of their goals," she stated.
Lexi Pallis, Grade 9 
Lexi Pallis, a freshman, is a talented artist of all forms. Pallis is involved in the Amnesty International/UNICEF club offered at the high school, is an avid dancer who does both ballet and modern dance, and knits a variety of pieces. Spending five days a week and several hours practicing dance, Pallis is undoubtedly a motivated individual who admires the art of dance.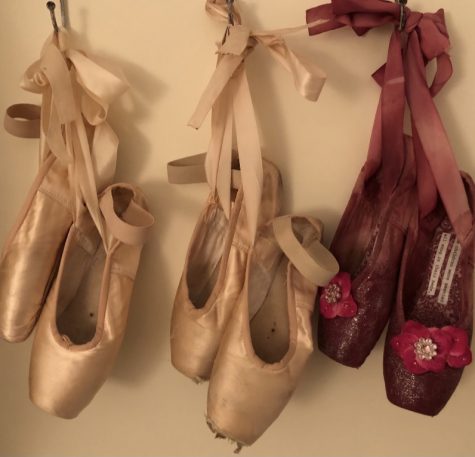 Her dance team has even received the highest level of an award, labeled the Black Diamond, although she explained how she was "never focused on getting the highest score", as her motivation sprung from competing with herself. "I've failed and made countless mistakes in my passions, but that only motivated me to keep going, instead of stopping me." As with knitting, a craft she has been practicing for around five years, Pallis recently finished creating a scarf where she embroidered a lake scene on its surface. She was also involved in Nourish NJ, an organization focused on providing families with food in desperate times. Through community service, knitting, and challenging hours of dance practices and performances, Pallis has learned to embrace a strong work ethic.
Alongside the accomplished student body of Mendham High School, these students are not only academically proficient, but are also well-versed in their respective passions.