Mendham Field Hockey Senior Day 2020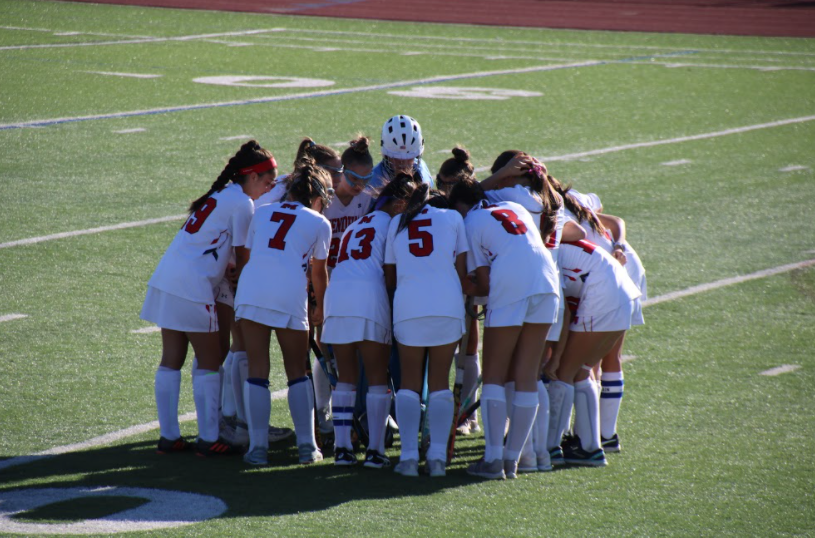 As Mendham athletes' high school careers come to an end, the highly anticipated senior night is a way to reflect the athletic accomplishments athletes have made through their past four years. Senior night is chosen to be celebrated before and after one game of the season. The game is subsequent to many celebratory activities for the players, their families, and coaches. Before the game starts, seniors are announced onto the field, afterwards, the team gets to enjoy food together and look at posters of seniors made by underclassmen. Mendham Field Hockey is no exception to this tradition who held their senior night on Wednesday, October 14. 
This Wednesday night Mendham battled against Parsippany Hills. The score was a 4-0 shutout win for Mendham. Olivia Derienzo, Jacqu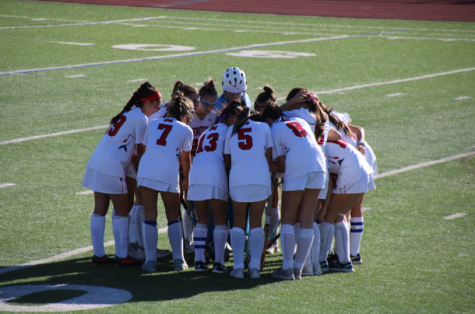 eline Derienzo, and Colleen McMenamin all scored, with assists by Megan McIntrye and Riley Lewthwaite who helped to put Mendham above Parsippany Hills after a scoreless first half. This shutout would not have been possible, however, without starting goalie- Karina Miocevich with an amazing 8 saves. The entire team should be praised for this victory as all players worked to move the ball into the back of the net.
Although Mendham was very excited to bring in another win to their season, the senior night celebrated more than the outcome of the game. With being home to thirteen seniors this year, members of the team had lots of excitement yesterday and were proud to celebrate all their seniors had done to grow the program. 
About the Writer
Colleen McMenamin, Staff Writer
Colleen McMenamin is a senior at Mendham High School. Some of her hobbies include playing field hockey, reading, writing, and hanging out with friends....