Feed the Heroes – A Massive Success
As the Mendham community entered the February lull, a bright inspiring light shone over the high school. On February 28, many of the English teachers, including Mrs. Shannon, Ms. Rosone, Mrs. Pereira, Ms. Viola, Mrs. Columbro, and Mrs Feury, teamed together to create the Feed the Heroes Event, based on the novel, The Things They Carried, by Tim O'Brien. This is a unit that the junior class does in their English class where they read the novel, based upon the experiences and war stories of Vietnam veterans. These English teachers decided last year to team up and create this event known as Feed the Heroes, making this year the second annual event. 
Basically, this is an event where 5 veterans spoke at a panel and answered questions from students and other veterans in the audience. This provided many of the students with a chance to simply listen to these veterans' different stories and gain a different, more personable perspective on something so distant to our daily lives as war. Hosted by Officer Michael Boll, one of Mendham's SRO's and leader of the New Jersey Veterans Network, the panel featured Maryann Imroth, Jeff Keock, Cliff Miller, Frank Shupp, and Sarah Bernal. Each one of these panelists provided insightful responses and interesting stories that was an integral part to the success of the night.  
"
"It is a great opportunity to have some real-world connection to what we read and to take that knowledge and benefit others through an event like this.""
— Jen Feury
There were a multitude of interesting and thought-provoking questions that rang out during the panel aspect. For example, Sarah Bernal, who was a speaker at the event and had a large list of accomplishments and leadership opportunities, answered a particular question about her experience with sexism being a female leader in a male-dominated sphere of work. She chuckled at first, since this seemed to be a common question that she answered, but then proceeded to describe how it motivated her to become better than others and if anything, made her stronger.
After this, the veterans and participants were invited to dinner, where many of the students had the opportunity to make one-on-one connections with almost all the veterans at the event and also hear some great stories about their lives. Other than the spectacular pasta dishes and ice cream bar, it is undeniable that many of the veterans were very grateful for this opportunity. Kaitlin Fell, a junior at Mendham who attended the event, described her experience of the event: "It was cool to hear the stories behind people that have experienced more than me and how it still affects them years later." 
Overall, Feed the Heroes was a very special night that provided many of the veterans an opportunity to share their stories and make a connection with the younger generations, plus for the students to learn from their stories and share some laughs. Mrs. Feury, one of the English teachers working on the project, described Feed the Heroes' main purpose as "a great opportunity to have some real-world connection to what we read and to take that knowledge and benefit others through an event like this."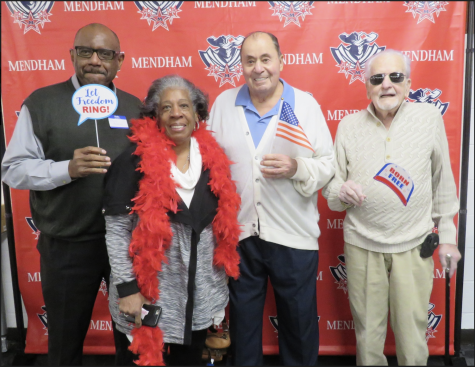 About the Writer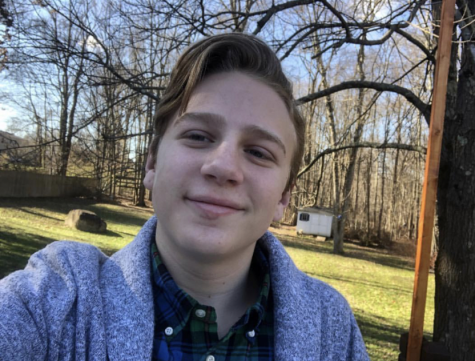 Daniel Hellriegel, Writer
Daniel Hellriegel is an eleventh grader at West Morris Mendham High School. He is the Student Director of Mendham Players, a Peer Leader, and now a staff...