Former Day Camp Counselor Lands Job at Local Pizza Place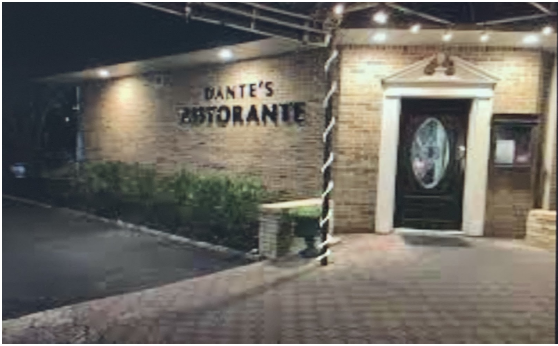 As teenagers begin to grow up and embrace their independence, one of the most popular decisions is starting a part-time job. The value of working to earn money for oneself teaches self-sufficiency– a valuable, unteachable tool that is essential in order to thrive in adulthood. Sixteen-year-old Cardie Saunders is a junior at West Morris Mendham High School who has already gained insightful experience from two jobs. In his interview, Cardie answers and elaborates on some questions regarding his new job as an employee at Dantes.
Before ever deciding to apply for a position at a restaurant, Cardie was formerly a day camp counselor for young kids. He worked this job in the summer of his sophomore year. However, as the summer progressed, he realized that "the environment and camp dynamic did not suit his interests." In seeking a new job, Cardie was looking for something that would gracefully complement his strengths of friendliness and organization in a professional and productive environment. With the strong positive recommendation and referral from his older sister, Cardie finally decided to take on a position at Dante's Italian Ristorante.
Cardie began his role as takeout and phone assistant at the beginning of this past summer. Although he enjoys his job very much, he is unable to work as often as he would ideally like to– working only a few times a month and every other weekend. However, Cardie explains that the reasoning behind this is his heavy and active involvement with school work and activities. Cardie runs cross country year-round which takes up much of his time after school. Overall, Cardie does report that he feels he has found a good mix of working at Dantes and focusing on schoolwork, which is essential for living a healthy and balanced life.
When speaking with Cardie, it is really evident that he enjoys his coworkers and says that if he could provide a piece of advice to another individual starting his job, he would emphasize the value and importance of patience. Cardie tells us that the restaurant's computer is half Italian, so it may take some time and patience to adjust. Overall, Cardie really enjoys his part-time job at Dante's and would recommend this job to another motivated teen his age.
About the Contributor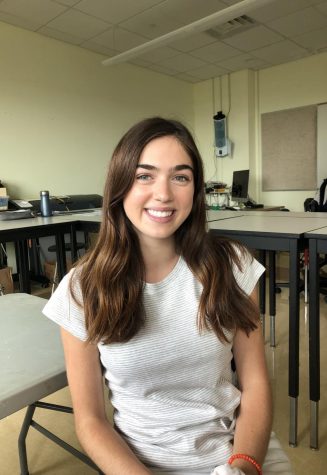 Corinne LoVecchio, Writer
Corinne LoVecchio is a Senior at West Morris Mendham High School. She is a member of Service Club, Friends and Buddies and loves to journal. Outside of...