Mendham Borough Library Volunteering: An Opportunity to Help in a Library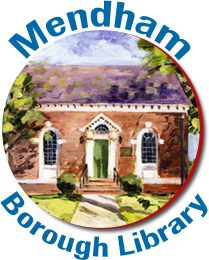 Hang on for a minute...we're trying to find some more stories you might like.
Town libraries are publicly owned and run, so they are always in need of volunteers to keep them running smoothly. The Mendham Borough Library is no exception.
Typically, the hours for student volunteers are around 2 to 3 hours a week. Sophia Buonavolonta, a student here at Mendham, volunteers at the Library and explains the stress-free environment the comes with this amazing opportunity. Unlike other places students work/volunteer at there is no stressful work that goes along with this position. Not only is the work stress-free, but the people there are fun to be around as well making time fly by! Buonavolonta explains that "if it's not busy, they let you shelf read, sit and do homework if you want to." This means that you are able to complete other work that is a part of the busy high school life all while getting volunteer hours. "I love volunteering! I would keep doing it even if I didn't get paid, it's just so fun!"
Specifically, Buonavolonta's role in the system and daily tasks are fairly peaceful. "So I just sit at the circulation desk and I check people out, check in books," she explains. "I also shelve things. Just kinda like take care of other things around like if I have to restock stuff in the bathroom, but mainly its circulation."
There is no minimum age for volunteering at the Mendham Borough Library. However, there is always one teenager who works for the library and gets paid and in the near future, Buonavolonta will hold that position. For that specific position, the minimum age is a student entering junior year, but the specific position of the teenage library employee will most likely be filled in the near future. Despite being paid soon, Buonavolonta remarks, "I love volunteering! I would keep doing it even if I didn't get paid, it's just so fun." Of course, there is no cap on the amount of regular volunteers that can put forward their time, which includes teenage volunteers. "I'm sure they can always use more help."
Another volunteer opportunity offered at the Borough Library is the Homework Helper program. This program is meant to provide tutoring for children from first grade to fifth grade. The tutoring positions are open to all High School students and this program occurs on Wednesday afternoons.
Overall, the greatest benefits of volunteering at the Mendham Borough Library is the fact that it is a low-stress environment and that the adults who work and volunteer there are a friendly group of people. "I know that a lot of people who work at food places," she explains, they're always talking about how they hate it and how stressful it is and how it's not fun, but I love going [to the library], it is so nice." Buonavolonta expresses "everyone who works there is so nice, it's a really nice group of people."
For more information about these volunteer opportunities visit:  http://www.mendhamboroughlibrary.org/