BuddEConnect : Looking for a camp counselor summer job?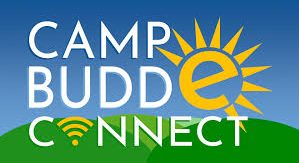 Camp BuddeConnect is a virtual summer camp for children with special needs, run by Mendham High School students. Mendham Senior Molly Jendryka, who serves as the Assistant director says "Camp BuddEConnect is a non-profit organization that I am truly so proud of being a part of," she boasts. "Although my role on the leadership team is sometimes stressful, seeing the smiles on the kid's faces at the end of the day makes it all worth it," adds Jack Mclaud.
Camp BuddeConnect originally was created in response to the pandemic to address the void left by COVID-19. Camp BuddEConnect grew out of the special needs program "TOPSoccer," an organization that Mendham students have been volunteering at for years. A typical TOPSoccer season would take place at Ralston fields, but COVID-19 led to the transition to the virtual version we call "TOPZoom." 
Following TOPZoom, Camp BuddeConnect was born. With summer camps being canceled and the world closed up, the student leadership team of TOPZoom worked endless enthusiastic hours to develop Camp BuddeConnect. "It was the only thing that got me through the summer," said Mrs. Whitehorn, a camper's mother expressed with gratitude.
Camp BuddeConnect ran for 7 weeks full of smiles, throughout the summer of 2020. Our camper's families, many with children with down syndrome, autism, and ADHD left beautiful feedback. "It is more than staring at yet another screen. Instead, it is a very interactive experience. They are able to go back and forth between larger group activities, which incorporate their friends and buddies, and smaller group sessions, which encourage personal conversation geared to your child's unique interests," said Allision L. 
Campers were split up into "Cabins" (Zoom breakout rooms) based on interests and went through a camp schedule that includes 20-minute activity blocks, a snack period, and some camp-wide activities. Cabins included activities such as the Art room, Sports room, Music room, Game room, Hang out room, etc. Each child was sent snacks within their weekly supply box to enjoy during snack time. A performer also virtually attended to entertain the children as they enjoyed their snack (Singer, Magician, Musician etc.) Finally, sprinkled throughout the 2-5 pm session were camp-wide activities, like freeze-dance, my favorite.
Last year I (Nuchaba Scholte) was a cabin counselor for 4 weeks, and the Art room lead counselor for 1 week, and I can confidently say those 5 weeks were some of the most memorable weeks of my life. I shared beyond a handful of laughs and connections with each and every child. Each camper is so different from the other, yet, all have a special piece of my heart. This year, I am honored to hold the role of Marketing and Public Relations for Camp BuddeEConnect, therefore, I think it is only appropriate I really sell to you why you should be involved with our program.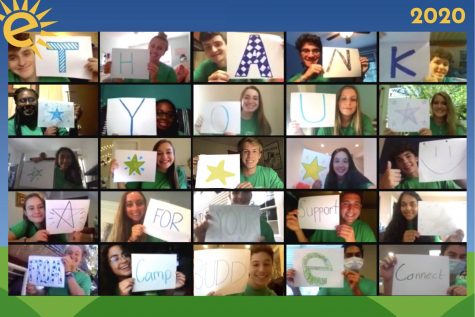 YOU can be camp BuddeConnects next camp counselor, or camper! Campers with special needs from ages 3 to 25 are all welcome, and counselors of high school or college-age are encouraged to apply. "I really recommend you get involved with this amazing organization," says Collyer Mclaud, a passionate member of the Camp BuddEConnect Leadership team. Collyer was a cabin counselor last year, and says, "it's always a blast at camp; it's really fun to engage with the kids," he continues. "Also, if you are able to finically support us with a donation of any amount, it truly makes a huge impact," adds Jack Mclaud, the Fund Development Director.
"I am so excited to join and make an impact on this incredible camp," says Mendham Sophomore George Kaparis, the organization's newest member. "As the supply chain director, I have a ton of fantastic things in store to make camp 2021 even bigger and better," exclaims Kaparis.  
If you are a high schooler with enthusiasm, patience, and have love to spread to children with special needs children, get involved! If you know a child with special needs who could use Camp BuddEConnect to make summer 2021 the best summer ever, let us know. Spread the word, because "Camp BuddEConnect is truly a great experience, for everyone involved, you won't regret." (Molly Jendryka, Mendham High School Senior) 
Reach out to [email protected] with questions, and visit buddeconnect.org for more information!