Are You Ram Material?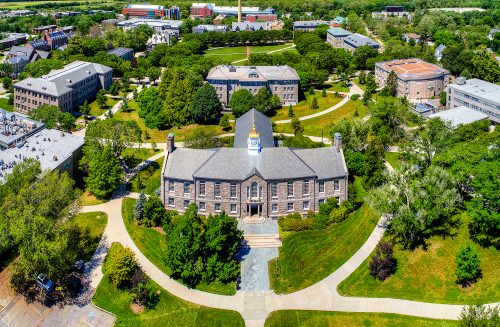 Ever imagine going to school 20 minutes away from the beach? Well, at the University of Rhode Island this dream is the reality for over 15,000 students and faculty. Located in the heart of Rhode Island, URI has a lot to offer to their students, making the university a hot topic of discussion at Mendham. With countless beaches, high academics, and different programs and activities this school has tons to offer. Although URI is more well known for their location and beauty, their basketball team is ranked 8th in the Atlantic conference still offering students that school spirit they may be craving. In addition, to all the beauty and athletics the University of Rhode Island has to offer, new developments and advanced technologies in a handful of their schools give students a new perspective on learning.
Can I get in?
Acceptance Rate: 74%
Average Test Scores:
SAT: Reading and Writing: 480-580, Math:490-590
ACT:Composite: 22-27
Fun Facts about URI:
If you plan on attending URI, you will only be 10-15 minutes away from Southern RI Beaches!

The home basketball games are free of charge to all students.

URI's Men's basketball team has made the NCAA basketball tournament in the past 2 years!