A Guide to Hiking Around New Jersey: Plus 3 Exclusive Hikes in the Delaware Water Gap Area
Spending time in nature is often overlooked, with social media so closely connected to our everyday lives. The members of our community need to take a step back from the hectic world of technology, school, and stress to engage in something new. Nature offers individuals a safe space to clear their minds, not to mention its benefits for our mental health.
A multitude of hiking trails makes up our community. HackleBarney State Park is a classic. Located between Chester and Long Valley, the Black River runs straight through the 978-acre park.  
About 30 minutes away from HackleBarney is Jockey Hollow in Harding and Mendham Township. The park served as a Revolutionary War site for the Continental Army from December 1779 to June 1780. Here, the soldiers faced the harshest winter of the war. They lived in huts constructed near one of the trails, open for visitors to see. Henry Wick, the property owner of the time, lived in a small house with a garden outside of the home. When entering the trails, hikers can sometimes spot the workers who maintain the garden and even step foot in the Wick home. The Stark's Brigade Monument is another hidden gem of the park, located at the brigade's original encampment site led under General John Stark in the war. New York City is visible in the distance, and on a clear day, the World Trade Center is often noticeable.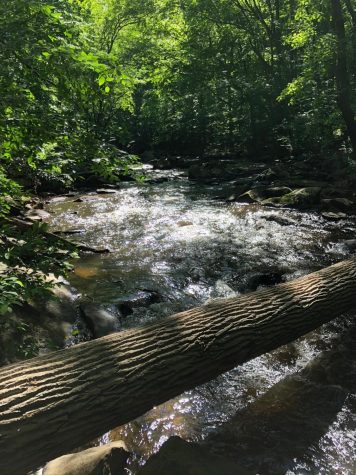 India Brook Park, also part of Mendham Township, consists of a 3.3-mile loop, making the trail perfect for all skill levels. Part of the Patriots' Path trail, stretching 90 miles throughout New Jersey, is situated conveniently across the street. With stepping stones and bridges for its stream crossings, the hiking trails are well-maintained and perfect for simple walks, hikes, bike rides, and even horse rides. Mendham's Dismal Harmony is a quick ten-minute drive from India Brook Park. Its 4.5-mile loop features a unique forest setting with boulders, caves, and streams.

The Kay Environmental Center is a 233-acre site located in Chester Township. The center offers endless ways to get in touch with nature through its meadows, flowering trees, wildflowers, and butterfly gardens. The trails offer both challenging and manageable paths for hikers. Some with easy footing and low elevation gain, while others have short and steep elevation changes. Adjacent to the center's meadows is a forest that runs along the Black River. The Kay Center is part of a network with more than 1,000 acres of preserved County parkland. A multi-mile series of trails connects the center to other sites including, the Cooper Gristmill, Bamboo Brook Outdoor Education Center, and Willowwood Arboretum.  
Down the road from the Kay Environmental Center is MacGregor Preserve, whose hiking trails connect to Tiger Brook Park. Together, the two parks make up 430 acres of land with five trials.
Some say this next hiking spot is among the top ten most beautiful places in all of New Jersey. Hunterdon County's Ken Lockwood Gorge is a 500-acre Wildlife Management Area (WMA). Though it is used primarily for hunting and fishing, it is one of New Jersey's most picturesque WMAs. The short 2.5-mile trail parallels the South Branch of the Raritan River through a deep gorge. The river cascades over boulders, spills over small waterfalls, and pours into quiet pools, creating a striking scene.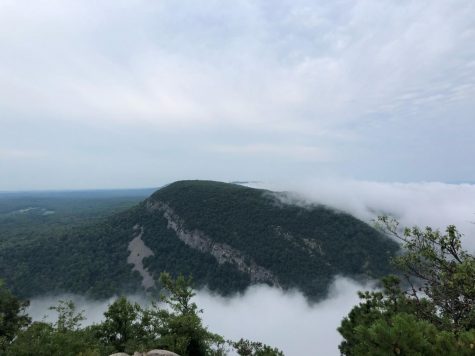 For those looking for more strenuous hiking options, there are several in the Delaware Water Gap area. Mount Tammany is easily accessible off of Interstate 80 and offers sweeping views of the water gap. Though it is short in length, only 3.5 miles, its rocky trail, and steepness and elevation gain of 1250 feet make this hike particularly challenging.  At the top of Mount Tammany, you can hike 7.8-miles to another popular destination known as Sunfish Pond. It is rocky with multiple stream crossings but is well worth it. Mount Minsi, located on the Pennsylvania side of the Delaware Water Gap, gives the best view of Mount Tammany. The easiest route to the summit of Minsi is through the Appalachian Trail, 5 miles long with 1,020 feet of elevation gain.

With most hikes, there are numerous trails available to increase or decrease mileage. Alltrails.com provides users with maps, images, descriptions, and reviews of countless hiking trails around the country. Setting foot on a hike is an adventure worthwhile not only because of the remarkable scenery but because of the opportunities you can experience along the way.