New Year, New Books
The new year often means that authors are coming out with new books for us to enjoy throughout the year. Still being in the middle of a Pandemic and having craziness surround us every day it is nice to know that there will be some new books coming out to read and escape what's going on around us. One of the most popular types of books for consumers is YA(young adult) which are for the ages of 16-35 and cover all different types of genres within it like sci-fi, romance, fantasy, etc. In this article, I will be discussing some of the new YA books that are expected to be hitting the shelves sometime in 2021. 
One book that has come out in early January is Lore by Alexandra Bracken. This is perfect for fans of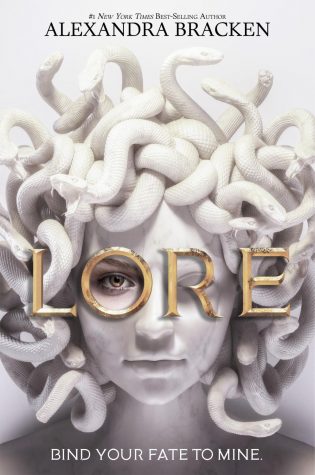 Greek Mythology and fantasy. Every seven years the Agon begins. This is a punishment for nine Greek Gods for their past rebellion and they are forced to be stripped of their immortality and walk the earth as mortals and to be hunted by descendants of ancient bloodlines who all want to kill these Gods to obtain their immortality and power. Lore Perseous is one of these descendants who doesn't want to take part in this tradition and has to deal with her family's murder by another bloodline. She has stopped thinking about revenge on the man who has killed her family, now a God, until the next hunt begins in New York City, and she is sought out by her old friend Castor and the last original Goddess, Athena. She forms an alliance with Athena and decides to rejoin the hunt, but what will that cost her? One reviewer from Barnesandnoble.com says "Absolutely breathtaking. Bracken delivered a marvelous tale of passion, action, loyalty, defeat, and victory. I am in complete awe of her writing style, the mostly accurate portrayal of Greek Mythology, and the plotline"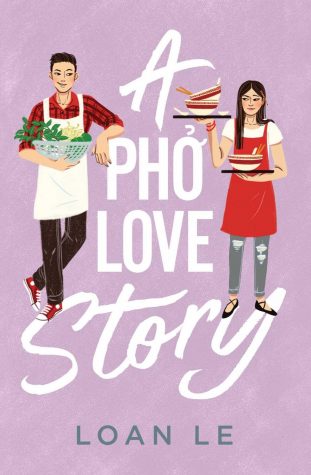 We all need a cute romance story with great representation, and A PHO Love Story by Loan Lo fits that criteria perfectly.  Bao Nguyen, steady and strong and not particularly interesting, works at his parent's pho restaurant. Linh Mai, outgoing and a big dreamer, also works at her parent's pho restaurant and they rely on her working there full time. The Nguyens and Mais have been in competition for years and Linh and Bao have avoided each other for most of their lives. But a chance encounter brings them together and has them wondering what has taken so long for them to come together? Will they be able to find love with feuding families? This adorable romance novel is set to hit the shelves on February 9th! 
The Girls I've Been by Tess Sharpe is a twisty YA page-turner set to come out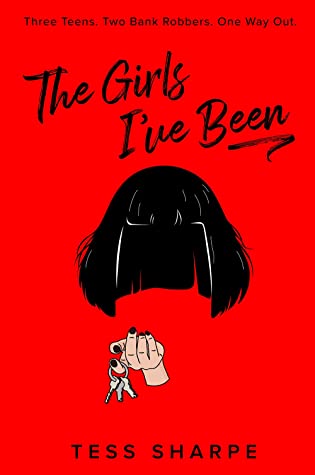 on January 26th. Nora O'Malley is the daughter of a con artist who targets criminal men. But when her mom falls for one instead of conning him, she decides it's time to escape. But Nora has three issues. 1) Her ex walked in on her with her girlfriend. They are all friends and Wes didn't know about her and Iris. 2) Right after Wes finds them kissing they all need to go deposit their fundraiser money together which is awkward and 3) as soon as they enter the bank two men try to rob it. These men may mean trouble, but Nora is something else and they have no idea who they are holding hostage!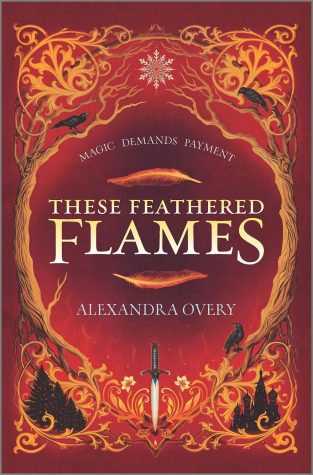 Another exciting fantasy novel that is expected to come out this year is These Feathered Flames by Alexandra Overy. In Tourin, when twin heirs are born, their fates are decided at a young age. Izaveta remained at the court to learn the skills needed to be the future queen and rule the country.  Asya was taken away to train with her aunt, the mysterious Firebird, whose job is to make sure magic remained balanced. But during Asya's training, the ancient power blooms inside her which means that the queen is dead and a new ruler must be crowned. The princesses will come together to discover their roles, who they can trust, and who killed their mother. This YA fantasy novel is coming out on April 20th! 
These are only four of the YA novels that are coming out this year, and I recommend reading all of these and checking out the rest of the novels planned to be released this year!