What has Girl Up been up to?
Girl Up is an International Women Rights organization that fights for gender equality. Seela Hinrichs, Payton McCarthy, and Apolline Gasper are passionate about leading young girls to make an impact on female empowerment, placed as co-founders of the Mendham Girl Up Committee.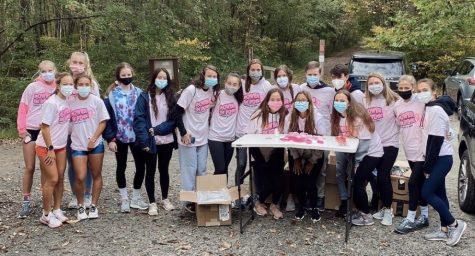 Girl Up started off the school year organizing a "Power In Pink 5K," raising over $5,000 for Susan G Komen Breast Cancer Research. Girlup received overwhelming participation from Mendham Soccer Teams, Girls Tennis along with several other individuals supportive of the great cause, totaling over 150 runners. Each participant dressed in a Pink 5k T-shirt and wrist band walked or ran Columbia trail together. "I was so proud to see so many students of Mendham High School come together, and even a great amount of parents joining us made me so proud," says Seela.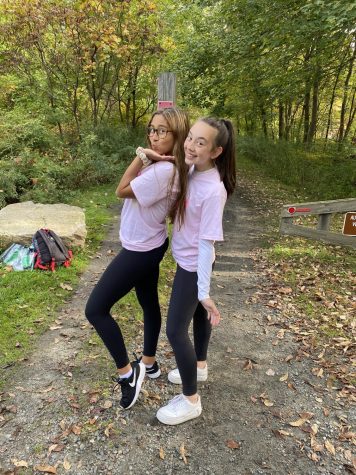 Girlup recently arranged a Morristown Women's Shelter donation drive collecting up to 1000 items. Used clothes, canned food, and sanitary products were collected by bins throughout the school in addition to monetary donations. "We really worked as a team, coming together donating items and encouraging people around us to do the same," says Seela, "I love how we all have a common goal of empowering women within and outside of our community" she adds. Around 25 active Girls Up members continue uniting girls to change the world, whether it's a Power in Pink 5k, distributing female health care hero appreciation cards and gifts, Black Women's Blueprint fundraisers, donation drives, and many more exciting ideas to come. Payton McCarthy says, "in the near future we plan to work on uniting young girls at Mendham and bringing our mission with us in the future wherever we go."