A Guide to the Best Hot Chocolate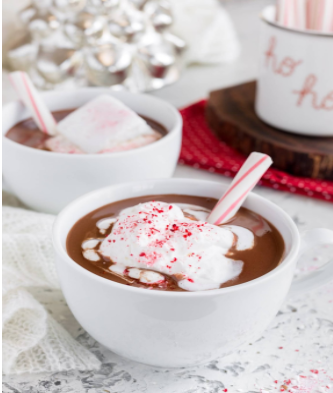 What is a better way to dive into the Christmas holiday season than snuggling up by the fire with a delicious hot chocolate? As much as everyone loves to cook from scratch especially around the holiday season, there is nothing more satisfying than opening up a hot chocolate packet on a snowy day. I grew up drinking Swiss Miss hot chocolate and I have to admit, I am partial to the brand. With so many brands available, one has to wonder what is the best hot chocolate? 
I enlisted the help of family members and we averaged the scores of four taste-testers, offering half portions of each flavor (all prepared with 2% milk, according to the package's instructions). The brands were chosen based on reviews and availability (in stores), with our scores targeting five areas: value, quality of ingredients, texture, aroma and flavor. The five brands that were selected were Starbucks classic hot chocolate, Starbucks peppermint hot chocolate, Swiss Miss hot chocolate, Ghirardelli double hot chocolate, and Godiva's dark chocolate hot cocoa. First up was the Starbucks hot chocolate which was very delicious but Godiva edged it out due to its rich flavor and velvety texture. My family and I surprisingly enjoyed the Starbucks peppermint flavor which we thought originally was going to be overpowering however, there was just enough peppermint to make it festive. Next, we tried the Swiss Miss hot chocolate which my brother and I favored the most. The flavor and aroma took us back in time to our childhood days of playing in the snow. 
Ghirardelli had a thick texture and had a sweeter flavour than the other hot chocolate brands and the aroma was divine. Lastly, the Godiva hot chocolate was a bit expensive however, the flavour was the perfect combination of sweet and richness. It was more than worth the price for a cup of heaven! In conclusion, the best hot chocolate was the Godiva brand. It's so rich, velvety and decadent that you'd swear you're sipping a bougie, $6 hot cocoa from a boutique café. 
About the Writer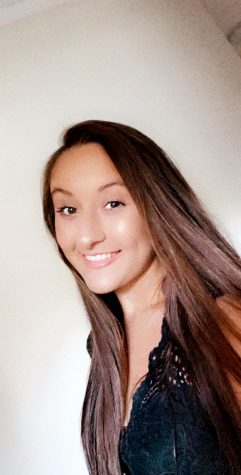 Ava Flores, Staff Writer
Ava Flores is an 11th grade student who attends West Morris Mendham High School. Some of her hobbies include writing, traveling, reading, and photography....