Delbarton vs. Mendham: The Rivalry Continues…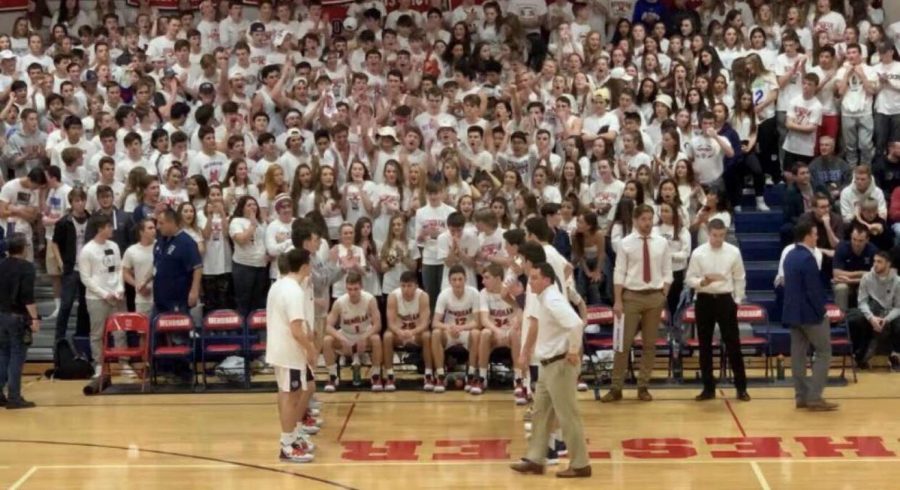 On December 20th, 2019, Mendham basketball faced off against their rival: Delbarton. This match was Mendham's first game of the 2019-2020 season, kicking off what seems to be an interesting and successful season. The all-white uniformed Mendham varsity basketball team looked excited, yet focused before the game. Last year, Mendham ended on a sour note, losing their last game against Summit in the playoffs 57-55, but still finishing strong with a record of 14-10. With a new head coach this year, Mendham is looking to be better than they've ever had!
The students of Mendham were eager to finally let out all their excitement that has been building up over these past few weeks leading up to the well-awaited matchup. As a result, the student section was overflowing with screaming fans building up the "Mendham Moshpit" to maximum capacity. The students were decked out in all-white matching their home team and creating a sea of white. The gym was filled so tightly to the brim that there was a mass of people waiting outside the gym trying to buy tickets. Many Mendham supporters were forced to leave the school without seeing the game. Looks like, with this much support, Mendham will need to get a bigger gymnasium!
Every player on this team poured their heart out onto the court and played exceptionally well, however, the victory was not able to follow. The final score of the game was 65-51 with Delbarton becoming victorious. Last year, Mendham was defeated by Delbaraton twice. Although Mendham suffered a loss, Trey Garrison was not only Mendham's leading scorer but also the leading scorer of the game between both teams. He scored a total of 20 points, with 7 rebounds, 3 assists, and 2 steals. 
Despite losing this battle, there are many more battles to fight as the season continues. With only 4% of the season done, Mendham has time to recover and have a strong comeback. Both the team and the fan base remain optimistic about the season. With new coaching and fresh players, Mendham's season is looking bright!
About the Writers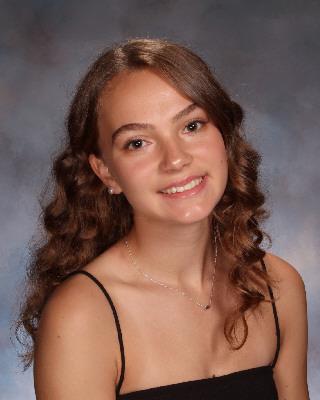 Apolline Gaspers, Writer
Apolline Gaspers is currently a Junior at Mendham High School - Class of 2021. She is a peer leader and participates in Peace Project Club, Service Club,...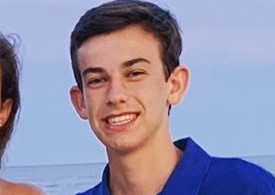 Cardie Saunders, Sports Editor
Cardie Saunders is in eleventh grade at West Morris Mendham High School. As a part of the school, he is and has been a member of the cross country, winter...