Donald Trump has Officially Been Impeached, What Happens Now?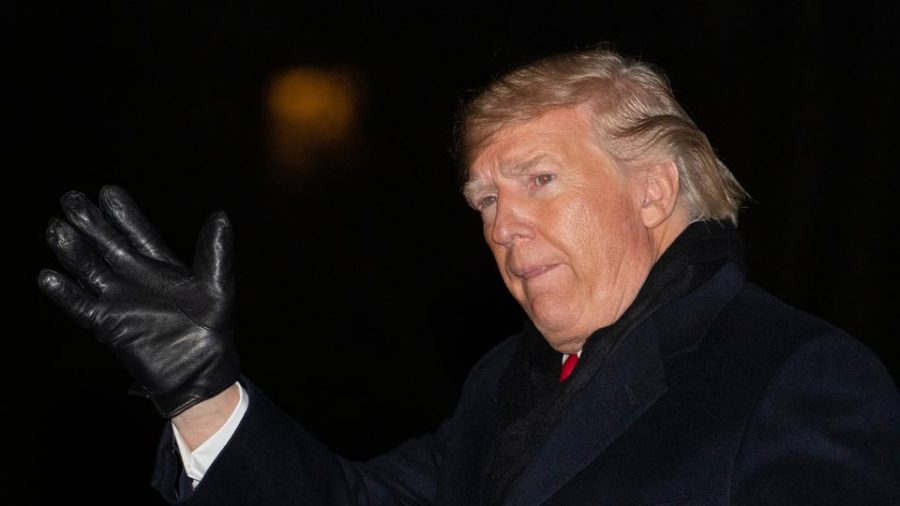 This article was last updated on January 16th. Things may have changed. 
In the first month of the new decade, Donald Trump, President of the United States, is officially the third President in our country's history to have been impeached.  
How did we get to this point and what does this mean for us heading into the future with an election only months away, you may be wondering?
First of all, one must understand the process by which the President is removed from his position. To successfully impeach and then remove Trump, the House of Representatives must first secure a majority of the votes in favor of impeachment. In the way our current House of Representatives is made up, where democrats occupy a majority of the house, this was predicted to be passed relatively easily. This was, in fact, the case, and Trump has been officially impeached. However, there is a complete second step in the process to remove the President from his position. This second step is essentially a trial conducted by the Senate, where a two-thirds majority is needed for removal. Taking into consideration the fact that the Senate is currently Republican-controlled 53 to 47, there is a very small likelihood of Trump actually getting removed.  
"I view this day, this vote, as something that we did to honor the vision of our founders to establish a republic, the sacrifice of our men and women in uniform to defend our democracy and the republic, and the aspirations of our children that they will always live in a democracy, and we have tried to do everything we can to make sure that that is their reality," speaker of the House Nancy Pelosi revealed. It was clear that this vote was a partisan one, with Democrat's main argument being that they are defending the principles of the constitution and that of the Republicans being Trump is innocent and that the accusations are baseless, as was revealed in an email sent from the white house to active Trump supporters in the days following the House's decision, saying, "229 Democratic TRAITORS voted to impeach President Trump for NO REASON other than the fact that they don't like him. The American people elected President Trump, but Democrats and the FAKE NEWS still can't accept it."
 As to what is coming next in this entire process, it is not entirely certain. At this point in time, what we definitely do know are the seven Democratic managers, all of whom are active House members, who have been selected by Pelosi to operate as prosecutors during the trial in the Senate. These include Hakeem Jeffries of New York, Jason Crow of Colorado, Sylvia Garcia of Texas,  Zoe Lofgren of California, Jerry Nadler of New York, Val Demings of Florida, and lastly Adam Schiff of California. All of these individuals were selected because of their prosecutorial experience and their ability and familiarity with being in a courtroom presenting charges. 
 As of the morning of January 16th, the seven house managers are planning to enter the Senate Chamber and read aloud the articles of impeachment, expected to take place around noon. Later on, Chief Justice John Roberts will walk from the Supreme Court to the Senate to receive an oath to conduct "impartial justice" by Senator Chuck Grassley, which then will be delivered to the collective group of 100 senators. 
According to Senate rules, Trump must be summoned and respond to the charges which will, most likely, come in the written form several days from now. The Senate will then break for Martin Luther King jr. day, and is expected to begin the trial itself on Tuesday, the 21st. Due to the unprecedented nature of the events unfolding, it cannot be said with any definite certainty the length of the trial, how many witnesses will be called to testify, or other specifics of the sort. It is truly a historic moment in our country's history and a great display of the ingenuity and foresight that the founders of our constitution had 232 years ago.
With all this political commotion going on, it is understandable that many are unsure how this will affect Trump in his campaign for the 2020 elections, and, honestly, it may depend on who you ask. A majority of Republicans would argue this is beneficial to Trump, acting as a demonstration of his supposed innocence and as a confirmation of the irrational hatred Democrats hold towards Trump. For Democrats, however, this is an opportunity to permanently stain Trump's presidential record as one of only three Presidents to ever be impeached, as well as possibly weaken the legitimacy of his campaign. 
About the Writer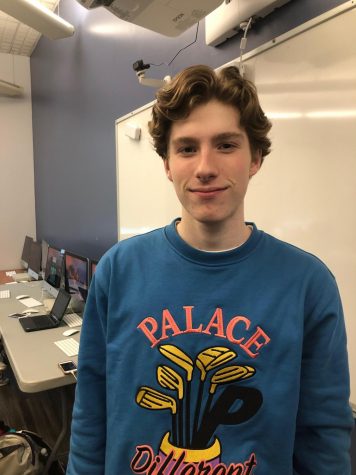 Jordan Larrabee, Global and School News Editor
Jordan Larrabee is currently a senior at Mendham High School. Jordan
is a returning member of Mendham's journalism class and writes for the
paper, The...