Haas to Halvorsen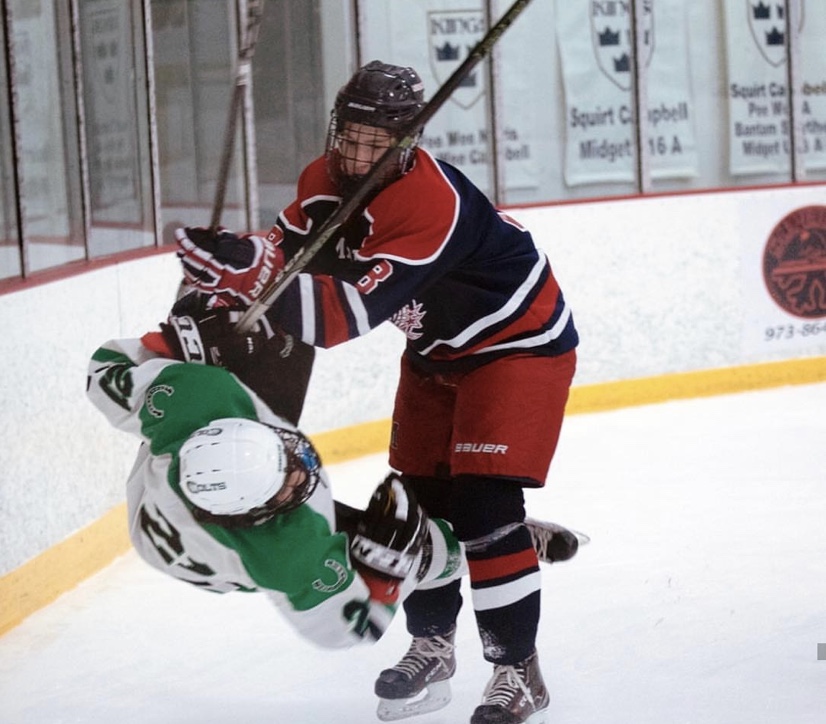 After a successful season competing for the Haas Cup with a 22-4 record, Mendham hockey looks to regain their momentum this year, lead by seniors Ryan Bruin, Jordan Larrabee, and Sean Mason.  This year, the team will be competing for the Halvorsen Cup, which is a league with a significantly higher level of competition. Mendham was moved after their dominating 2018-19 campaign.  
Mendham is led and coached by John Kovacs, who has historically had success competing for the Halvorsen Cup with Northeastern D1 hockey standout Grant Jozefek.  Looking at the competition of the new league, some people may be doubting Mendham hockey's potential success, but their confidence has not wavered. Senior Jordan Larrabee stated, "Were not scared.  We know what this league is like and were just going to play Mendham Hockey the way we know how." Larrabee, Bruin and Mason, seniors who early in their career played for the Halvorsen Cup, are looking to set the tone of play and carry the momentum they finished last season with into the new season.  A lot of young players on the team look to gain more experience and develop into players that are ready to take the helm when next season rolls around. Some of the young talent on the team includes Jozefek's younger brother Griffin, Tristan Aikinhead, Connor McDonough, Liam Lloyd and Brandon Weinerman.  The list of young talent strung together a sum of points for Mendham last year and expect to take on a bigger contributing role of this year.  
Mendham Hockey is in no better position than now to make a name for themselves.  Everything is on the table for them to take with nothing to lose. Go Minutemen!
About the Writer
Tommy Diegnan, Writer
Tommy Diegnan is currently a senior at Mendham High School.  He enjoys playing football and lacrosse at Mendham, along with going on hikes with his two...