Athlete of the Week – Lauren Wilcock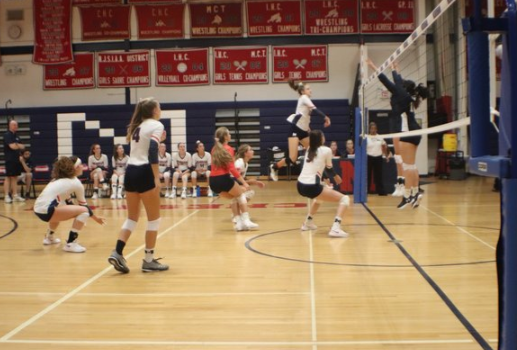 The Mendham volleyball team is off to a great start with a record of 14-4, led by Lauren Wilcock. Lauren already has 202 kills, 3 blocks, 127 digs, 21 assists, 57 service points, and 19 aces with a lot of season left! Although Lauren is a star for Mendham indoor volleyball, she is actually a division 1 commit to the University of South Carolina for beach volleyball. When asked why she chose beach volleyball instead of indoor Lauren said she felt a strong family influence because her dad "always played beach volleyball" and it began as a hobby. Lauren started with indoor and played beach to help cross train for indoor, but she said she ended up "lik[ing] it a lot more than indoor so I made the switch to full year beach". Lauren says that in beach volleyball, there is a lot more control over the game and she likes how she can "block, defend, set or do whatever [she] want[s]" instead of having a specialized position, like in indoor volleyball. 
Lauren's expectations for the Mendham volleyball team are very high this season. Lauren says the team is very successful because "we work really well together and are able to take criticisms from each other" which they then improve upon. Lauren also says that "we know where our weaknesses are and we build upon them and we have a really strong team this year" and she hopes they go far in both counties and states. The stage is set for the Mendham volleyball team to keep their amazing season going and Lauren, as well as the rest of the school, is rooting for them! Come out and watch Mendham Volleyball as they start their state tournament run soon!