Artist Of The Week: Adam Smith, Musician
Hang on for a minute...we're trying to find some more stories you might like.
Music is a big thing in most people's lives, it can range from listening to songs while showering or singing in the car. Mendham is lucky to have many talented singers and musicians all together in one place. Many do not appreciate enough the voices and the talents of the people here; we take it for granted. Many musicians that are seniors are moving on to another part of their lives and may follow on their music hobbies, or go to college for a career in music at the end of their senior year. This time we are going to focus on a very talented singer that has been in Mendham High School's choir four years. This musician is senior Adam Smith.
Adam grew up listening to his father playing and singing music. He would join his dad and sing. He grew up singing all the time so it is not surprising that he chose to be in the choir. He does not have a specific genre that he likes to listen to or perform since he is willing to listen and sing most things. A couple of genres that he listed was Rock, Ska, and Reggae. Because he practices all the time at his house, his voice has been getting better and better and he has even performed a solo in the song "I'm Yours" by Jason Mraz. Although he is not shy about performances, he can be a little hesitant and that is a perfectly normal reaction. The thing he loves the most about performing is entertaining the audience. Not only can he sing but he also plays instruments such as the ukulele. He sometimes brings his ukulele to school and performs to his friends. Adam is also a very compassionate person and is always thinking about his friends and never gives up on his goals. One of his dream goals includes music. "I want to combine it with another passion of mine and be a music therapist", explains Adam. This is how you can tell how passionate he is when it comes to music and helping other people. As stated before, Adam has been in the school choir for 4 years, and this year he is part of Mendham Voices, which is the highest level of choir someone can be in. Adam also enjoys listening and going to musicals. He enjoys watching the story more than the music most of the times. Sadly, he has never been part of a musical at Mendham since it was always at the same time as the wrestling season and he is part of the wrestling team.
Although Adam's passion obviously lies with helping others through music, he would like to keep as a possibility of the fact that he could have a career solely on music. However, he does not believe that teaching is something that he sees himself doing. He will be moving at the end of the year to Florida. Despite the fact that he will not be around the Mendham area, keep watch because you may hear him singing one day on the radio or see him on an advertisement as one of the best music therapists!
(Photo credits to Anthony Vito Photography)
About the Writer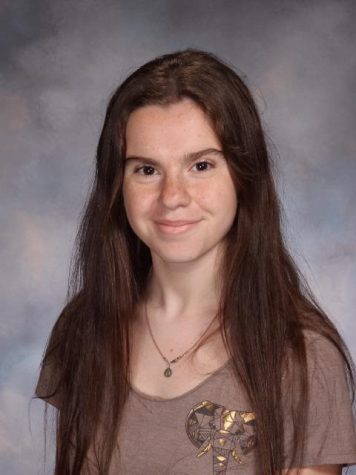 Mercedes Lombardo, Staff Writer
Mercedes Lombardo is a senior at West Morris Mendham High School in Mendham, New Jersey. Originally she is from Buenos Aires, Argentina and moved to New...