April 2019 Student Shout-Outs!
Hang on for a minute...we're trying to find some more stories you might like.
Week of April 8th: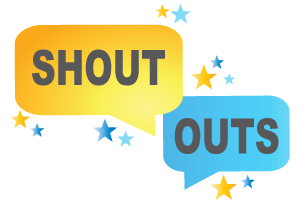 Amazing job to Warren Powers who threw a no-hitter in Baseball!
 Shout-out to Rhys Heraghty, TJ Gembala, and Kiril Hadjipetkov, for the release of 2 demos for their band "The Rocky Coasts."
Shoutout to Carleigh Mahoney on reaching her 100 in Girls' Lacrosse on Thursday!
Week of April 15th:
Congratulations to Sophia Glassner for receiving first place at the April NAC for fencing on Sunday!
Shoutout to Robert Smith for jumping 19-08.00ft in the Boys Long Jump Relay Varsity at Morris Hills Relay.
Shoutout to Jack Jennings, Tucker Ward, Sam Marran, and Jack Stanley for running a NJ #1, US #10 DMR, with a time of 10:19.08 at Dodgertown Relay.
Week of April 22nd:
Congratulations to Luke Maguire on his publication of the book, "The War on Grease."
Congratulations to Vinny Czarecki for walking off Mendham baseball to a 2 run win after trailing on Wednesday.
Shout out to the St. Lawrence church in Chester for generously hosting the relay for life coffee house event showcasing students' musical talents from Central and Mendham.
Week of April 29th:
Congratulations to Alethea Bergad who competed in a Horseback Riding competition on Friday and won first place!
Congrats to the Girls 4x400m Relay Team on a second place finish at the Penn Relays on Thursday!
Thank you to all of those brave students who spoke at the Power of Storytelling on Wednesday.