Athlete of the Week: Audrey Shultz
Hang on for a minute...we're trying to find some more stories you might like.
Audrey Shultz, a swimmer on both Mendham High School and club teams, first started swimming when she was eight years old and a neighbor told her about the sport. "I've always liked to play around in the water," Shultz says. Her parents put her on a swim team and helped her get used to the movements. From there, Shultz explains, "I just made a lot of fun out of it, so I've continued it for a good eight or nine years."
Throughout her athletic career, there have been quite a few awards that Shultz has received but she says, "The greatest award or achievement that I've gotten from the sport is all the friends I've made." Shultz had moved several times in her life, and the friends she has now are from the swim teams that she was previously on. Shultz then goes on to tell that her favorite part of the sport is being "at the big meets… with [her] friends" and "having fun making memories." She describes her friends as her biggest award from the sport. Shultz gains her motivation from her friends as well. It is clear that friends are very important to Shultz and they help her stay focused and ready at her meets.
Another important thing that Shultz mentioned she has gotten from doing the sport is the fact that swimming has forced her to learn how to have a positive mindset. "You have to have a positive mindset," she explains. "Even though it [swimming] is an individual sport, you're still with a team, and you have to contribute positive attitudes, positive words of encouragement. You have to be happy and you have to be enjoyable in the place you are, because, not only does it affect you when you're consistently swimming lap after lap, wall after wall, you're swimming with other people. And the vibe that you give off affects others as well."
Shultz says that she thinks swimming is a unique sport. She explains how being a swimmer takes over your entire life: how you act, what you eat, what you do to keep in shape. "I think it's a really good sport to be in and participate in because you're emotionally and mentally healthy, and you can feel all of your hard work paying off, in and out of the pool," Shultz says.
With that in mind, Shultz does admit that she sometimes find it hard to keep a balance in her life, between swimming, school and being social. Since she is on both the MHS swim team and a club team outside of school, she has many practices that she has to attend. "I see my friends going to Panera, going to the movies," Shultz describes. "I get invited to come over, to go to their [my friend's] house and just hang out. And most times I have to say, 'No, I have practice,' or, "No, I have a swim meet," and I can't go." She also has some difficulty with keeping up with her school obligations, and she often finds herself staying up late in order to finish her work. Shultz adds that it is especially a struggle this year since she is a junior. "It's emotionally difficult," she finishes, "but it's worth it in the end. Definitely."
About the Writers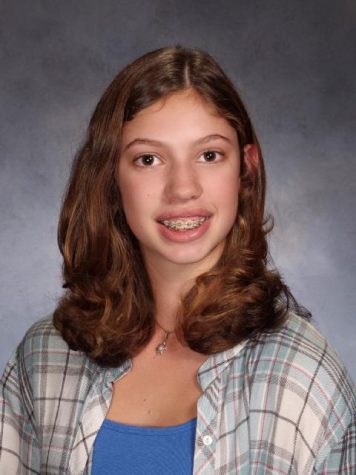 Alethea Bergad, Staff Writer
Alethea Bergad is currently a sophomore at West Morris Mendham High School. Alethea really enjoys the fun activities in newspapers such as horoscopes,...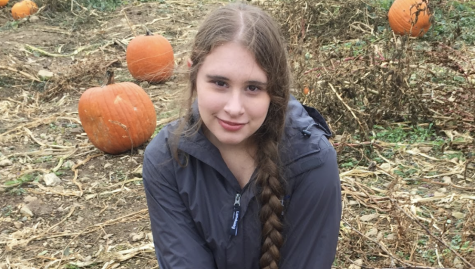 Hope Hanson, Staff Writer
Hope Hanson is a sophomore at WMMHS and a part of the Culture Section of The Patriot. Hope loves being a part of the paper and being able to contribute...