Coming Soon to Netflix 2019…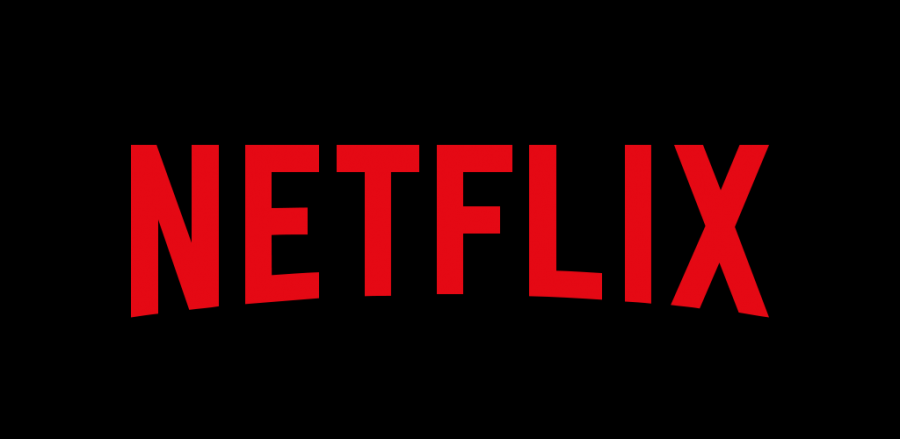 For all those who are looking for a new TV show to binge this year, here are some interesting new Netflix series being released soon.
"Raising Dion"
The new Netflix original, "Raising Dion," is about a single mother whos son has superpowers. She must hide him from the world while investigating how her son received his powers. This series was created by Dennis Liu and based the series an a short film he created and produced in 2015. This new series' amazing cast includes Michael B. Jordan and Jason Ritter and will be released sometime in 2019.
Our Planet-Documentary
"Rilakkuma and Kaoru"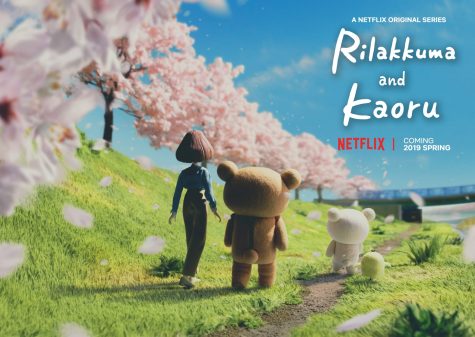 "Rilakkuma and Kaoru" is a new Netflix original series coming to screens in April 2019. This new anime series follows a girl whose new roommate is a charming little bear. This little bear has a zipper on his back and just wants to spend each day being lazy. This new series is based on Rilakkuma, a well-known character in Japan and can be seen on many products.
"What/If"
Each season of this new Netflix original, coming sometime in 2019, will take on a different morality tale. Season one opens with a pair of broke newlyweds who go to a mysterious woman to make them rich, but leave them bankrupt morally. This new series has an amazing cast that stars Renée Zellweger and the director of "Forrest Gump," Robert Zemeckis, will be the executive producer.
"Our Planet"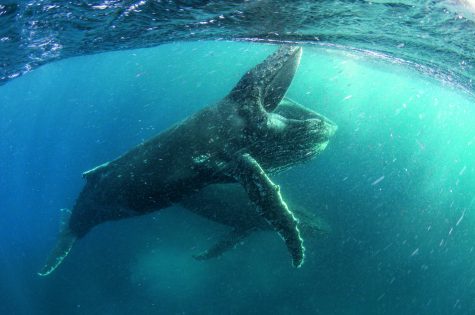 If you have the set up for Ultra HD 4K you're in luck! From the creators of "Planet Earth" this new nature documentary debuts in 2019 and took four years to film. In eight episodes this documentary highlights the Earth's remaining wilderness and the animals that dwell there.
"Chambers"
Premiering in 2019, the new series "Chambers" is about a woman who receives a life-saving heart transplant and who later become obsessed about the donor's mysterious death. The incredible Uma Thurman will star in this new series and will play the role of the donor's mother.
"The Umbrella Academy"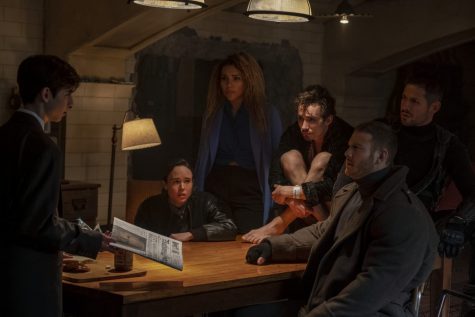 Based on a graphic novel series, "The Umbrella Academy" stars Oscar nominee, Ellen Page. This new series is about an alienated and flawed family of superheroes who are working together to solve the mystery of their father's death. This incredible new series premieres February 15, 2019.
"Daybreak"
This new Netflix sci-fi/horror series will take place in a post-apocalyptic California where a teenage boy roams alongside a group of misfits. The world full of Mad Max-style gangs, zombies and more creates a unpredictable background while the main character searches for his lost love. The first season will include ten episodes and stars "Under the Dome" actor Colin Ford. This new series debuts sometime in 2019.
"October Faction"
Based on Steve Niles's comic, "October Faction" follows the adventures of a famous and retired monster-hunter and his family, which includes a thrill-killer, a witch and a warlock. The pilot of this new series was written by the executive producer of "Sleepy Hollow," Clayton Townsend. This new series premieres in 2019, starring "Bones" actress Tamara Taylor.
"Leila"
This new Indian drama is based on a novel of the same title by author Prayaag Akbar (pictured). After being in jail for 16 years, the main character begins her search for her daughter. Netflix describes this new series an "inventive and boundary-breaking story."
"No Good Nick"
This new Netflix series, coming in 2019, is aimed at preteens. A thirteen-year-old street-smart con artist name Nicole ("Nick" for short) shows up one day at a family's doorstep, claiming that she is related to them. The married couple that takes Nick in is played by Melissa Joan Hart and Sean Austin.
"Twelve Forever"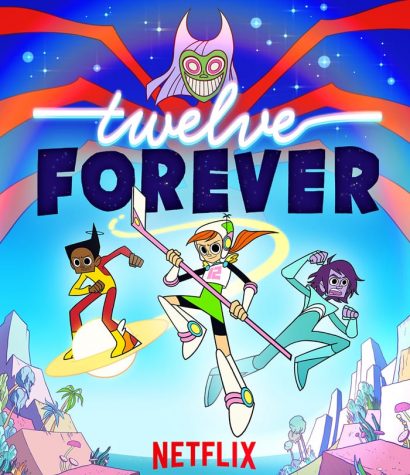 This new Netflix original kids show is aimed at children between the ages of eight and twelve. The main character is a girl named Reggie who wants to be a kid forever. She finds herself in a fantasy world she never has to grow up. This new and exciting kids show sounds like a fun new twist on Peter Pan.
This new television series premieres in 2019.
"Dead to Me"
"Dead to Me" is a new Netflix original and premieres some time in 2019. This new dark comedy focuses on a new friendship that blooms between a tightly wound widow and a free-spirit who has a shocking secret. This new series was written by the former writer of "The Ellen DeGeneres Show" and the creator of "One Big Happy." Christina Applegate will star and Will Ferrell will be the executive producer.
"History of a Crime"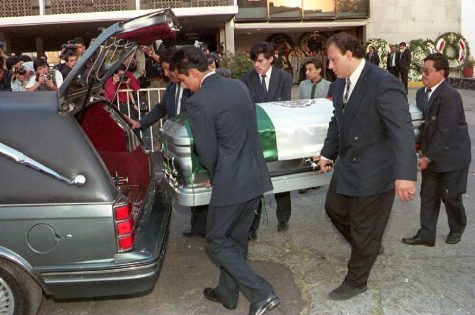 Also known as "Historia de un Crimen" this Spanish-language true-crime series will focus each season on a different infamous crime. The season will focus on the 1994 murder of Mexico's presidential candidate Luis Colosio, who was killed during his campaign. The first season of this first season will have eight episodes and debuts in 2019.
"Lionheart"
This new Netflix Film is Netflix's first Nigerian film. This inspiring dramedy is about a young girl who must take over the family business after her father becomes too sick to maintain it himself. Throughout this movie, she teaches herself how to be a strong leader in this male-dominated industry as she works to save her father's business. This movie was released on Netflix at the beginning of January 2019. Watch the trailer here.
"Black Earth Rising"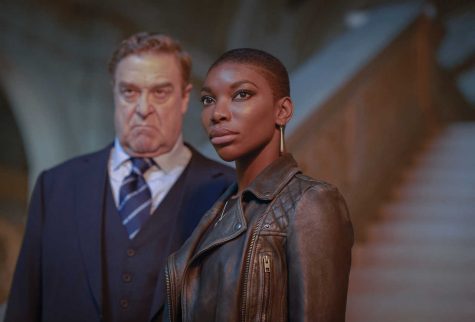 This BBC series is debuting in America on January 25, 2019, and focuses on a woman who was orphaned during the Rwandan genocide. She was later raised by her adoptive mother in London, who is also a lawyer. As an adult, her adoptive mother takes on a case regarding the crimes of an African Militia leader. This causes her to more closely revisit and examine her past and where she came from. The main character is played by Michaela Coel.
Other shows/movies coming to Netflix in 2019:
"Stranger Things" Season 3 will be released the summer of 2019.
"Antman and the Wasp" was released on Netflix January 29.
"Incredibles 2" was released on Netflix January 30.
"Black Mirror" Season 5 will be released sometime in 2019, but no specific date has been released.
"Series of Unfortunate Events" Season 3 was released on Netflix January 1.
"Marvel's The Punisher" Season 2 will be released January 2019.
"Friends from College" Season 2 was released January 11, 2019.
"One Day at a Time" Season 3 will be released February 8, 2019.
"The OA" Season 2 will be released sometime in 2019, but no specific date has been released.
Sources:
https://www.vulture.com/article/new-on-netflix-movies-shows-originals.html
https://www.thrillist.com/entertainment/nation/netflix-original-series-movies-tv-shows-coming-in-2019

www.netflix.com
About the Writer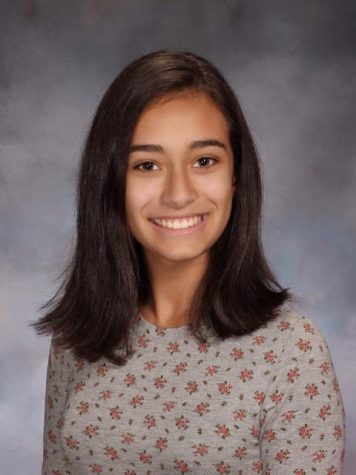 Gaby Acevedo, Staff Writer
Gaby Acevedo is a 15 year old Sophomore and this is her first year writing with The Patriot. She writes for the Center page, and when not writing for the...