A 2018 Mendham Crossword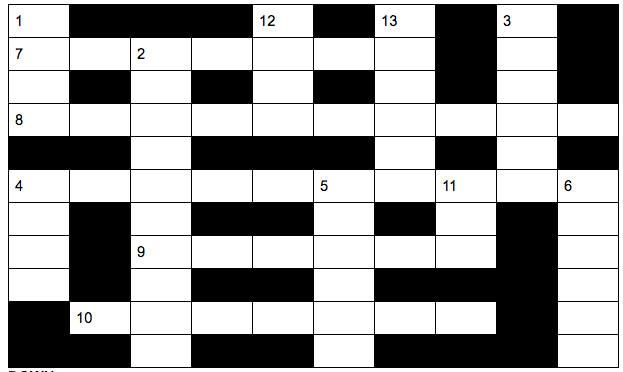 By Julia Niehoff
Questions? Complaints? Want the answer key? Email Julia at [email protected] or The Patriot at [email protected]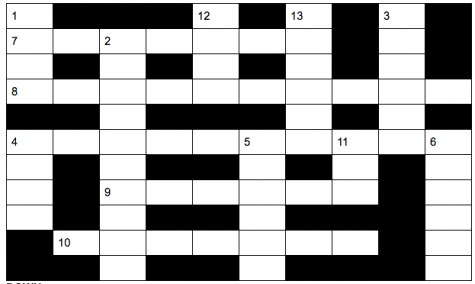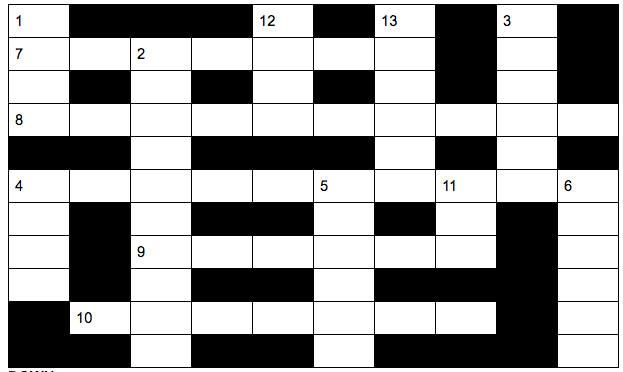 DOWN
During a snow day, a vehicle will attach this to its front in order to remove snow on campus.

This winter sport had its first game against Delbarton.

_____ Cookies is the name of the brand of cookies that are sold during lunch.

___ing is a winter sport that involves foil, epee, or saber.

These games are usually played at Mennen arena.

_ ____ only has two classrooms, usually used for Biology and other sciences, and a bathroom. That's pretty much it.
This truck is what

The Patriot

staff members wait for. This company ships the paper to MHS.

Chicken ___ is a nickname for an Italian-American dish that can be bought at the cafeteria, and is featured sometimes on Flavor Train.

Either you've heard of him during your Euro class, English class, or through a Google search in order to find the answer to this question: He is a Greek philosopher from 360-270 BC.
ACROSS
Located at the bottom of the hill, this is where many athletes go after school.

Shh! Here, students must be quiet and can only eat in front of the pillars.

Our sister school and rival.

Either this is a defensive volleyball play or the plural action of what you do to someone on Snapchat when they're annoying you.

This year the group of actors and actresses,

Mendham ____

, will be performing the musical Chicago this Spring.
About the Writer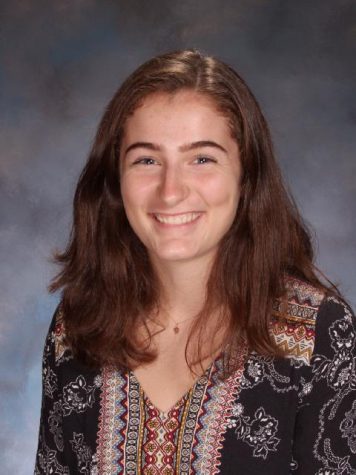 Julia Niehoff, Editor-in-Chief
Julia Niehoff is a senior in the West Morris Mendham High School Class of 2019. Additionally, Julia is an officer for the Environmental Club, member of...