Super Mario 64 Game Review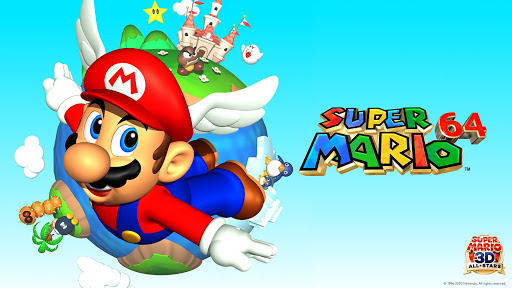 Just as the original Super Mario Bros. was influential to the 2D platformer genre, Super Mario 64 was highly influential to the 3D platformer genre that flourished during the late 90s and early 2000s. Even 25 years after its release, Super Mario 64 remains an immensely popular game in the gaming community, for a number of reasons. For instance, it is one of the most popular games to speedrun, with the most skilled players able to beat the game in a matter of minutes without collecting a single power star. Does this game deserve its legendary status? Has it aged well or not? I've beaten the game twice now, and I have a lot to say about this game.
Simply put, this game is incredible. From start to finish, it is a joy to play. You start the game outside of Princess Peach's castle, and upon entering it you discover that Bowser has trapped the Princess and many of the castle's residents inside the walls. The only way Mario can save them is by collecting the power stars inside the game's many levels, which can be accessed by jumping into paintings. Each level is expertly crafted, perfectly complimenting Mario and his moveset. Some of my favorites include Bob-Omb Battlefield, Whomp's Fortress, Jolly Roger Bay, Tall, Tall Mountain, and Big Boo's Haunt. Mario himself controls nearly perfectly. He can wall jump, dive, kick, swim, double and triple jump, to name a few. The only main annoyance, and one of my few complaints about this game, is the camera. It is very stiff and I often find myself dying as a result of it. To cut the game some slack, this was one of the first 3D platformers, and thus camera controls have yet to be perfected.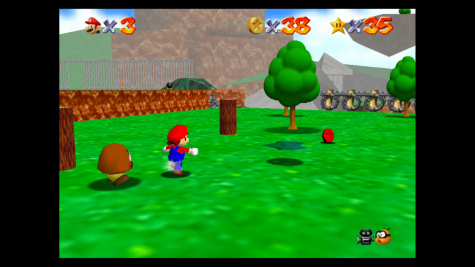 One of my favorite aspects of Super Mario 64. Unlike the prior titles to this point, this game has very few powerups, all of which are new to this game. You won't find the Super Mushroom or Fire Flower, staples of the series, in this title. Instead, there are three new power ups, all in the form of caps. First is the Wing Cap, which allows Mario to fly high up in the sky. Second is the Metal Cap, which turns Mario into Metal Mario, who is invincible to enemies and fire. Finally, there is the Vanish Cap, which transforms Mario into a transparent state and lets him pass through certain objects and surfaces. All of these power ups need to be unlocked to use them, however. Collecting all three is paramount to completing the game. My favorite of the bunch is undoubtedly the Metal Cap, which has an excellent theme that accompanies it. While the collection of power-ups may not be as vast as, say, Mario 3, Super Mario 64's selection is both compact and practical.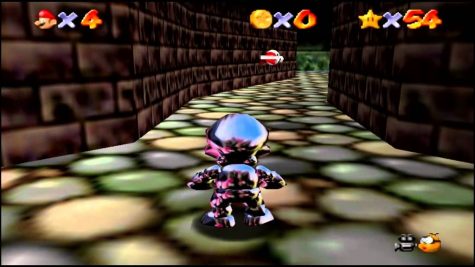 Super Mario 64 only requires you to collect 70 out of the 120 total power stars to beat the game. I collect at least 70, and have never tried to 100% complete the game. Quite frankly, I have no desire to do so, as the reward (which I won't spoil) isn't worth it to me. Even still, I have have a blast exploring every nook and corner of the game's various levels to collect as many power stars as possible. Every time I play this game I discover something new, like a new area or a secret star that I wasn't aware of before. The replay value of Super Mario 64 is very high, as multiple playthroughs is very rewarding for those with a desire to explore. I have very little to complain about this game, and while it does show its age quite often, it is very much still playable and enjoyable in 2021.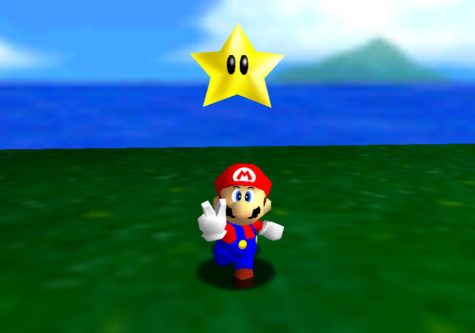 In conclusion, Super Mario 64 is a masterpiece. It continues to be an influential game to this day, and it's not hard to say why. I give this game a near perfect score: a 9.5/10. The game's camera is the only real downside to me. Other than that, this game is great and is definitely worth a playthrough, whether it be on the original Nintendo 64 hardware, the remake for the Nintendo DS, or the most recent release of the game via Super Mario 3D All Stars on the Switch.