Why Halo's Master Chief Should Join "Super Smash Bros. Ultimate"
This is an opinion article piece. Nicholas Paragano is a senior at Mendham who writes for Arts & Entertainment. All opinions expressed in the following editorial are his own and do not necessarily reflect the views of The Patriot.
The Super Smash Bros. series is one of the ultimate celebrations of video game history. Dozens of characters from a myriad of gaming franchises, Nintendo and third party, are playable in the latest title, Super Smash Bros. Ultimate. With two more fighters left in the second (and presumably final) Fighter's Pass to be announced, I believe one of those characters should be none other than Master Chief from the Halo series, for a plethora of reasons. Here are the three main reasons why I want the Xbox's Spartan super soldier to join Super Smash Bros. Ultimate
.
                                Microsoft and Nintendo Are More Friendly than Ever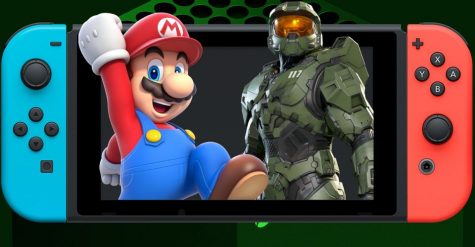 In recent years, the relationship between Microsoft and Nintendo has become much more friendly. Microsoft has allowed quite a few of their exclusive games to release on the Nintendo Switch, such as Cuphead and Ori and the Blind Forest. Two Microsoft-owned characters are already in Smash Ultimate: Banjo and Kazooie from Banjo-Kazooie and Steve from Minecraft. I can't think of any better way to celebrate this new-found friendship between the two companies than to have Master Chief, the face of Xbox itself, to join Super Smash Bros. Ultimate.
                      Celebrating 20 Years of Halo and the Upcoming Halo: Infinite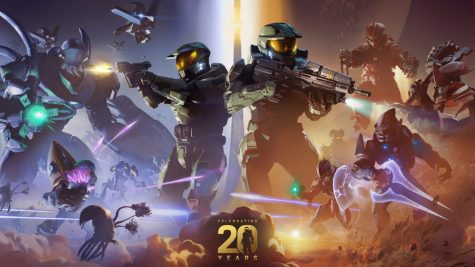 This year marks both the 20th anniversary of the original Xbox console and the release of Halo: Combat Evolved, the launch title that started it all. Seeing as Super Smash Bros. is a celebration of gaming icons and history, this seems to be the perfect opportunity to have Master Chief himself join the fight. Not only that, but the Chief has a new game coming later this year: Halo: Infinite. Having Chief join Smash is a perfect marketing opportunity for the new title and the series' anniversary.
                            Master Chief Gives the FPS Genre Smash Representation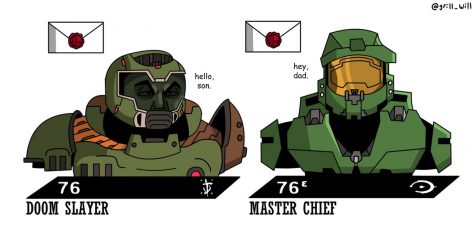 The first-person shooter genre has yet to have a character represent it in Smash Bros. The current debate is between which character should fill that niche. The two most popular FPS characters that fans want to join Smash are Doom Slayer (aka Doom Guy) from DOOM and Master Chief from Halo. While I would personally want both characters to join the game, if only one FPS character could get in, I would choose Master Chief. This is because Super Smash Bros. Ultimate is a console-exclusive game, and the Halo series is primarily a console-based shooter. Halo was revolutionary for shooters on console, and perfected how FPS games would play with a controller. The series revolutionized both local and online multiplayer, something both it and Smash Bros. have in common. DOOM originated from and is primarily a PC shooter, and while iconic and influential for its genre, did not have the same impact on consoles as Halo did. Ideally, I would love to see both characters in the game, but if only one FPS icon can join, it'd have to be the Chief.
                                                               In Conclusion
As we reach the end of Super Smash Bros. Ultimate's Second Fighter Pass, speculation of the final two characters to join the game are at an all time high. If it was up to me, Halo's Master Chief would be an ideal character to close out the fighter's pass, finishing the fight. That being said, I would be perfectly satisfied with whatever characters the developers end up choosing.