Mamba makes it to Hall of Fame
On May 15th beloved Los Angeles Laker, Kobe Bryant was welcomed into the Naismith Memorial Hall of Fame, to be eternalized as one of the best basketball players to have ever played the game. He became what he had hoped he would, "A player that didn't waste a moment, didn't waste a day." His greatest achievement, however, was his family. A sweet gesture at the awards ceremony was when his daughter Natalia Bryant received his Hall of Fame Inductee jacket and ring on her father's behalf yesterday. And his wife, Vanessa Bryant accepted his honor today alongside Kobe's idol and friend, Michael Jordan. Kobe's legacy has so many layers. Basketball was where his quest began, and from there, his hunger and his vision grew. He learned and then conquered so many other realms of life and instilled something in everyone that watched him along the way. A published author, the first professional athlete to win an Oscar, a CEO, a coach, a husband, a girl dad — his transcendence into greatness was always destined, and it all started with basketball. Kobe had asked, "How does our story impact others?" Now, the world is constantly reminded of his profound impact. Along the way of his journey to the Hall of Fame, Kobe became a source of great power for all persons in any sport — in any circumstance. He's not just an MVP, "you're an all-time great." Vanessa said. Kobe Bryant's impact was like no other and his determination along with his dedication to basketball will live on forever. 
About the Writer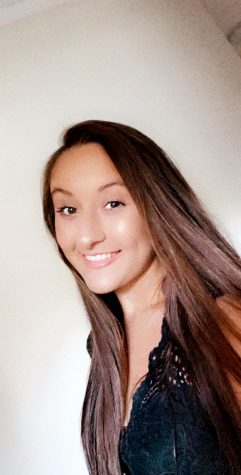 Ava Flores, Staff Writer
Ava Flores is an 11th grade student who attends West Morris Mendham High School. Some of her hobbies include writing, traveling, reading, and photography....