MF DOOM: Your Favorite Rapper's Favorite Rapper
Born Daniel Dumile in 1971, late rapper MF DOOM rose to underground fame in New York as one of the strangest artists the city had ever seen. Dumile entered the New York hip-hop scene in the early 1990s alongside his brother, Dingilizwe, and a friend, the three producing music under the group name "KMD"; Dumile and his brother in particular under the pseudonyms "Zev Love X" and "DJ Subroc", respectfully. The group was picked up by Elektra Records soon after foundation, and released their debut album Mr. Hood in 1991.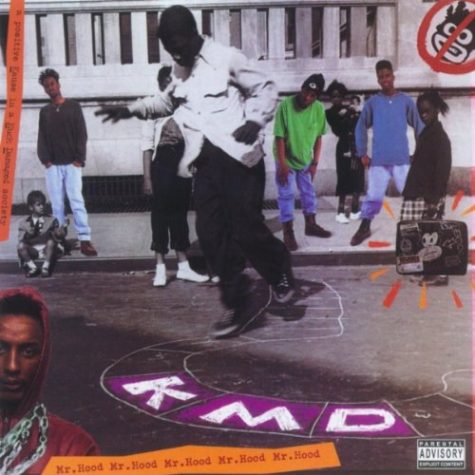 While Mr. Hood did not break any charts nation-wide, it was still well received critically. One journalist, Andrew Nosnitsky, referred to the project as a "rare lost masterpiece". Soon after, KMD began the creation of their second album, Black Bastards, but during the process Dingilizwe was killed in a car accident while crossing the Long Island Expressway. KMD, known for their united flow and group charisma, was immediately dropped by Elektra, and Dumile was left even more devastated. Disgusted by what he found to be the true colors of the music industry, he disappeared from the hip-hop scene for four years, only to reappear in a metal mask. 
The pseudonym MF DOOM was invented in 1997 when Dumile returned to creating music in a metal mask resembling Marvel supervillain Doctor Doom and began performing at open mic nights across New York City. Dumile, now adopting the evil and villainous persona of Doctor Doom vowing to be the "supervillain of rap", quickly rose to conversation as an all-around respected but underground artist, mainly for his unheard-of-before rhyme scheme. DOOM's debut album, Operation: Doomsday, was released in 2001 under Fondle 'Em Records. Quick and witty lyrics on tracks like "Rhymes Like Dimes" and "Doomsday", two of his most popular songs to date, helped Dumile make a name for himself under his new alias. A highlighted breakdown of DOOM's rhyme scheme on "Rhymes Like Dimes" can be seen here. DOOM's quirkiness seemed to be his greatest appeal, with critics laughing but also praising him for going as far as to sample the Scooby-Doo theme on Operation: Doomsday. DOOM was able to capitalize on his new success in the next few years, dropping two more solo albums under the name MF DOOM, MM.. Food in 2004 and Born Like This in 2009, one under his younger-character pseudonym Viktor Vaughn, Vaudeville Villain, one under the name Madvillain, a duo group formed between him and producer Madlib, with 2004's Madvillainy, and one under his monstrous moniker King Geedorah, with Take Me To Your Leader in 2003. Madvillainy easily became DOOM's best received project, peaking at number 179 on the US Billboard 200 at the time of its release. Considered one of, if not the greatest rap album of all time, Madvillainy launched DOOM from open mic nights to being put in the same conversations with hip-hop legends like Jay-Z. It was also on Madvillainy where the track "All Caps" was released. On it, DOOM famously asks to "Just remember ALL CAPS when you spell the man name", which fans and critics alike have stood by in writing. (A breakdown of my favorite DOOM rhyme scheme, off "That's That" on Born Like This, can be found here)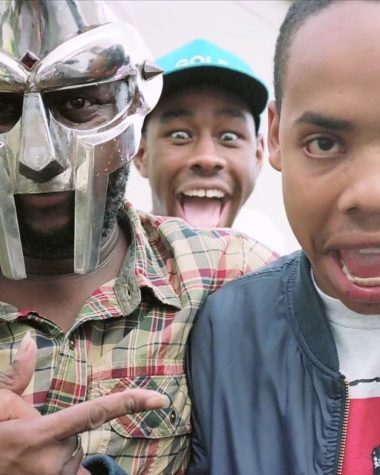 Popular modern artists like Tyler, the Creator and Earl Sweatshirt often credit DOOM as a major inspiration for their own styles and success. Referred to as "your favorite rapper's favorite rapper", Dumile and his many aliases revolutionized hip-hop and rap forever, promoting outside-the-box wordplay and production that will be used for decades to come. By the time of his passing on October 31st, 2020, he had cemented himself as a hip-hop legend; to this day, his flow stays unmatched, his lyrics irreplaceable, his legacy untarnished. Daniel Dumile tells the story of a man who put on a villainous mask and swore to be a destroyer of worlds, but was still able to become one of the most respected musicians of all time.