What Makes Loyola Chicago So Good?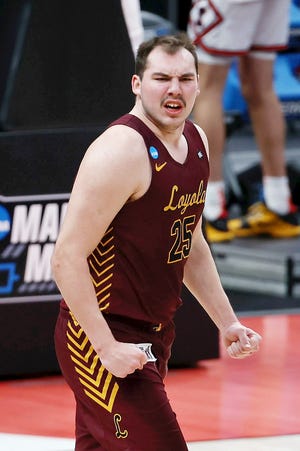 The Loyola Chicago Ramblers have shocked the world for a second time by upsetting the number one seed and Big Ten Champ Illinois. This game however was as much of an upset as it was just a dominant performance. Illinois, the heavy favorite heading into the game, did have the lead once in the whole game. Loyola led by Cameron Krutwig, the MVC Player of The Year who had 19 points, 12 rebounds, and 5 assists, won 71-58. For the second time they shocked the world but how do they keep on doing it?
Porter Moser, the head coach of the Loyola Chicago Ramblers is one of the best college coaches in the country. Moser made sure his team didn't play fast-paced like Illinois wanted him to. The whole game the Ramblers used nearly the full shot clock on every possession and when they didn't it was either a transition basket or a wide-open layup. He also took Illinois out of their offensive rhythm by trapping and doubling the ball screens which helped the Ramblers create 17 turnovers.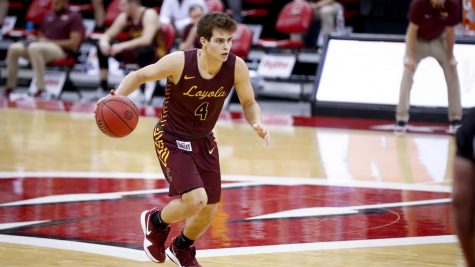 Another reason that Loyola Chicago won was because of Cameron Krutwig. Krutwig, who had 19 points, 12 rebounds, and 5 assists, ran the show for the Ramblers on offense. Krutwig easily outplayed Kofi Cockburn on Illinois by continually winning his isolation matchups against him in the post. Krutwig also threw some great passes to cutters for wide-open layups. 
Even though it was upset, it was not a complete shock when the Ramblers won. The Ramblers were a top 25 team all year and they won their conference, the MVC.  They also made the final four three years with the same coach and two of the same players, Krutwig and Williamson. In their last final four however they did not play any great teams like Illinois, they won a lot of close games against teams that were not highly ranked. Now the Ramblers are dominating teams from the start of the game to the end of it with their stellar defense and ball control offense, which makes it nearly impossible to come from behind to beat them.
If Porter Moser stays as head coach of the Ramblers next year, the advice I'd give fans is never to bet against the Ramblers because it will hurt your pockets and brackets.
About the Writer
Marty Mahoney, Staff Writer
Marty Mahoney is a current junior at West Morris Mendham High School. He is a member of Mendhams journalism class and is a sports writer for the paper....