Mendham Boys Lacrosse currently having an outstanding 5-1 season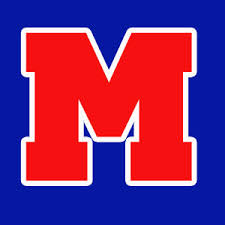 Spring sports have started, and their seasons are well underway. As of May 8th, Mendham Boys Lacrosse is off to a tremendous 5-1 start. 
Mendham is easily one of the best teams in the NJILL conference, they perform well against almost every team they go through. The Minutemen have only had one game where they put up less than 10 points on the offensive side. Defensively, they've only had one game where the opposition scores more than 5 points. 
The roster is loaded. Senior Justin Beimfohr, in just five games, has recorded 12 goals, 37 points, and 19 assists. Sophomore Tim LaRosa has put up an outstanding 10 goals, five assists, and 15 points. Junior Tristan Aitkenhead is going through a great spell too. He's put up nine goals, 11 assists, and 20 points.
But that's just the offensive side. Everyone knows that no matter how many points a team scores at the end of the day, the defense wins games. But if you can do both, you can win championships. 
The team's defense is rock solid. Both of the team's goalies Sean Day and Alexi Lezcano, have only let in 24 goals on 60 total shots saved. Day leads this column with 52 shots saved.
In the first game of the season against Jefferson, everyone had a day. Beimfohr, Jack Wadley, Aitkenhead, and LaRosa were all putting the ball in the net. 
We caught sight of this blistering offense in the other games played as well. Against Montville, Wadley had great fun again as he netted 4. Against St. Peter's Prep, Aitkenhead went crazy, this time putting in 3 goals for the team. The defense showed itself to hold St. Peters to 1 goal ending the final score of 15-1 Mendham. 
Mendham caught their 4th win against our rival school West Morris on Monday. Jack Beimfohr and Tim Larosa both put on a show for the Minutemen. Both scored three goals helping the team slaughter the Wolfpack 10-5. 
In their 5th win, Beimfohr, Aitkenhead, and Wadley went crazy on the field again. Beimfohr scored a vast six goals, Aitkenhead with an incredible three goals scored, and Wadley assisted three goals to decimate Pequannock 15-1. 
It's easy to see the finishing ability around the net from this team. But it's about how they get the ball into those scoring chances. This team is so abundant in assists because they can move the ball very well, blistering off the counterattack and disciplined inside a scoring chance. Unfortunately on Saturday, Mendham's record fell to 5-1 as they lost in a close game to West Essex 7-5.
This team is balanced, from depth in the roster to execution on offense and defense. Despite the loss, the Minutemen are one of the conference's best teams, and they continue to be that way year after year.