An Ode to Yonkers
Tyler the Creator is arguably one of the most experimental artists of this generation. His music style, first starting in the rap collective group named Odd Future; has managed to grow his music entirely into a different sound and tone in his most recent album, Igor. 
With the release of his first mega-popular hit, Yonkers being about a decade ago, an ode to Yonkers and what Tyler has accomplished was necessary. Yonkers was released on February 11, 2011, and gave Tyler intense fame and attention as soon as it was released. As he continued to experiment with music over time, creating new sounds that can be easily heard in almost all of his albums.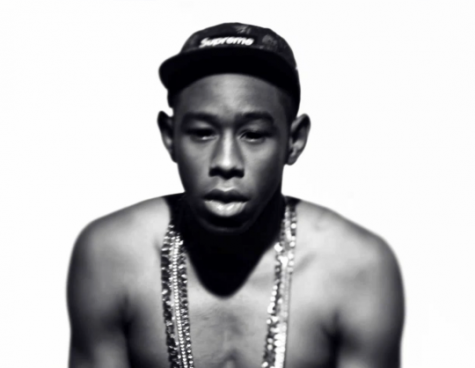 Although Tyler would have probably gained the same amount of fame with or without the release of this song, Yonkers was a catalyst for his stardom. Once this song was released it surged in popularity and gave Tyler's solo career much deserved attention. The music video went on to be extremely popular as well because of its odd visuals of Tyler eating a cockroach. This even caught the attention of Kanye West who called it the "video of the year". This video went on to be nominated for  MTV Video Music Award for Video of the Year and NME Award for Best Music Video and won MTV Video Music Award for Best New Artist. 
Along with a decade passing since the release of Yonkers, Tyler has accomplished two other important milestones. His most recent album, Igor has now sold over one million total units in the United States. This album was released about a year and a half ago on May 17, 2019, and is still trending. His second most recently released album, Flowerboy has reentered the Billboard top 100. Flower Boy was released July 21, 2017, and has started trending once again.
About the Contributor
Colleen McMenamin, Staff Writer
Colleen McMenamin is a senior at Mendham High School. Some of her hobbies include playing field hockey, reading, writing, and hanging out with friends....