Taylor Swift debuts the performance of each song on "Folklore" in "folklore: the long pond sessions" on Disney Plus.
By Carolyn Malman
On November 25th, Disney Plus subscribers were able to watch an intimate performance of Taylor Swift's entire new album titled "Folklore" from the Long Pond Studios in upstate New York. The album shocked fans across the globe when it was announced and released on July 24th in the midst of a global pandemic. Dedicated fans thrived off of this album as a great emotional release from the current stresses of the world, and even people who would not normally enjoy Swift's music were taking interest in Swift's new alternative-folk sound. 
Characteristically with the surprise release of the album, Taylor Swift announced on November 24th that the "folklore: the long pond sessions" would be available to Disney Plus subscribers on November 26th. Throughout the years, Swift has been utilizing her lucky number "13" to convey messages to her fans, and this release was no different. If one looks closely at the numbers of the day the "folklore: the long pond sessions" was announced, twenty-four minus eleven equals thirteen. Hence, November 24th makes perfect sense for a surprise release from Swift. But why release a secret performance from the Long Pond Studios?
"
In it's cozy, woodsy, and relaxed atmosphere, the Long Pond Studios reflects the alternative-folk nature of the album."
According to the NY Times, the Long Pond Studios "is a small-scale, casual looking production; [where] Swift is credited as the makeup artist". An elaborate production of the album would not be fitting as this album conveys a much different mood than Swift's last upbeat, ode to love, album "Lover". This new performance, much like the album, offers a much needed relaxing experience to all who view it. 
In the middle of a global pandemic, Taylor Swift wanted to create a mystical offering of an album that transports the listener into the wild and magical depths of Swift's imagination. This album captures exactly that, and the Long Pond Studio sessions further allow the audience to escape into the creative realm of Taylor Swift, and her co-writers/producers Aaron Dessner and Jack Antonoff. 
"folklore: the long pond sessions" is streaming now for all Disney Plus subscribers.
About the Writer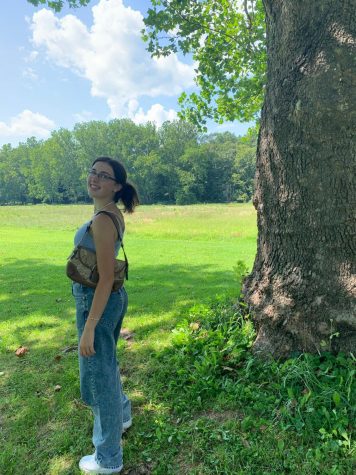 Carolyn Malman, Co-Editor of Arts and Entertainment
Carolyn Malman is a junior at Mendham High School. She enjoys playing soccer, and running winter and spring track for the school teams. Carolyn is also...