New Books Coming Out in November
When entering a new month, many readers get excited because that means that now there will be lots of new books being published and released to enjoy! Many different types of books are planning on hitting the shelves this month. The books that will be discussed in this article fit all types of genres and are sure to work for anyone! Here are four books that are expected to be released this month!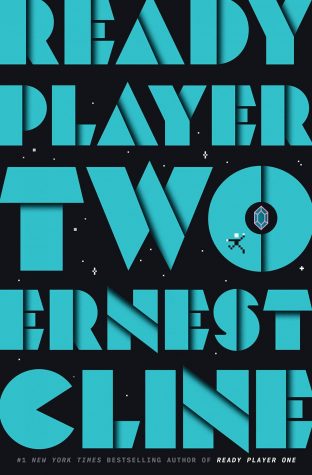 Fans of the novel Ready Player One by Ernest Cline and any fan of a good science fiction book will be happy with the long-awaited release of Ready Player Two that's planned to come out November 24th. Ready Player Two is the sequel to Ready Player One and follows the main character, Wade Watts, and his continued journey with the Oasis.  The founder of the Oasis, James Halliday, has just had his contest end and now inside of Halliday's vault, there has been discovered a technological advancement that will change the world and the oasis forever. With this new knowledge, Wade is now on a quest to find the last easter egg left behind from Halliday and has to deal with a new and dangerous rival in the process. Many fans are excited about this release and Daily Mail(UK) says that this book is  "Gorgeously geeky, superbly entertaining, [and] spectacularly successful."
For fans of fantasy, another book that is coming out this month is These Violent Delights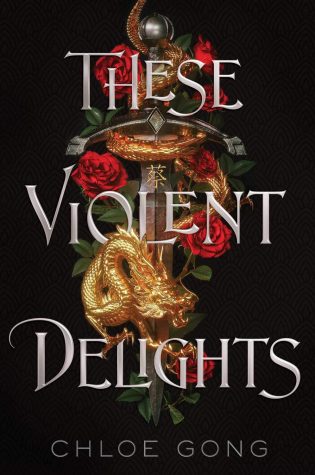 by Chloe Gong, which is actually Gong's debut novel. This book takes place in the year 1926 in Shanghai in the middle of a feud between two gangs.  At the center of all of this is eighteen-year-old Juliette Cai who is a former flapper and is the heir of the Scarlet gang. The scarlet gang consists of criminals who see themselves as above the law. The rival to the Scarlet Gang is the White Flowers which is the gang that Roma Montagov is the heir to. Roma was Juliette's first love and betrayal. There is unrest in the city and Roma and Juliette have to come together to stop this threat that affects them all.  Goodreads says that it is  "Perfect for fans of The Last Magician and Descendant of the Crane, this heart-stopping debut is an imaginative Romeo and Juliet retelling set in 1920s Shanghai, with rival gangs and a monster in the depths of the Huangpu River". This book will have the perfect mix of fantasy and romance that any reader would want and is expected to come out on November 17th.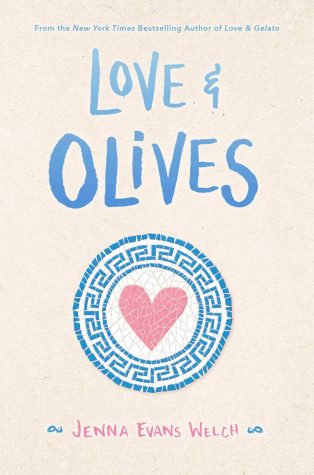 The book Love and Gelato by Jenna Evans is coming out with a third book to the series, Love and Olives, and will be hitting shelves on November 10th. Liv Varanakis has many fond memories of her dad, even though he left her when she was eight years old to live in Greece. The two shared a love for Greek myths and the lost city of Atlantis and when Liv all of a sudden receives a postcard from her dad, asking her to come to support his new documentary, she jumps at the opportunity. When she arrives at Santorini, seeing her dad for the first time causes Liv to experience a lot of new emotions and feelings, and doesn't want them getting in the way of forming a relationship with him again. We follow Liv as she deals with love, hate, and figuring out the true reason her dad brought her to Santorini. 
Well Known author, Marissa Meyer, released her first contemporary novel this month titled,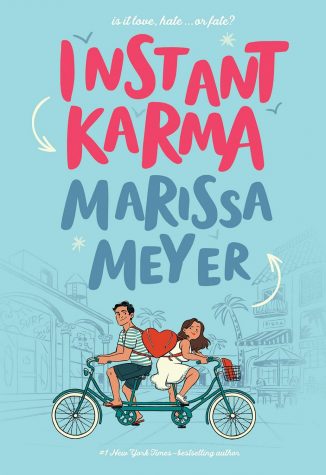 Instant Karma. We follow Prudence Daniels, who is an overachiever and quick to judge the people in her coastal town who are lazy, rude, and arrogant. One day though, Prudence wakes up with the ability to cast instant karma on those around her. She starts using her power to punish anyone around her, but one person seems to be unaffected by her newfound power: Quint Erickson. Quint is her slacker lab partner and mortal enemy. Pru begins to uncover the truth about Quint and the people around her. A review from npr.org states that "Ultimately, Marissa Meyer's Instant Karma is a delightful book that will have you longing for the beach — or, at least, a giant bowl of popcorn and the animal rescue classic Dolphin Tale. Quint and Pru's relationship is a fun, quirky enemies-to-love story that definitely leaves the reader satisfied."
Whether it be science fiction, fantasy, romance, or contemporary, one of these new releases will definitely be a fun and exciting new read that will either keep you in the mood for reading more or help those who are in a reading slump this month!