The Perfect Books for the Fall Season
As the leaves begin to change color and fall from their trees, and you start to feel a crispness in the air, that's the perfect indicator that it's time to find the ideal book to match the magical mood that fall creates. Reading a book that matches the setting you are currently in is crucial for the overall reading experience. So get ready to cozy up with a soft blanket and a warm drink because there is nothing more comforting than reading a good book on a nice fall day. Here are 4 books that are perfect for the fall season.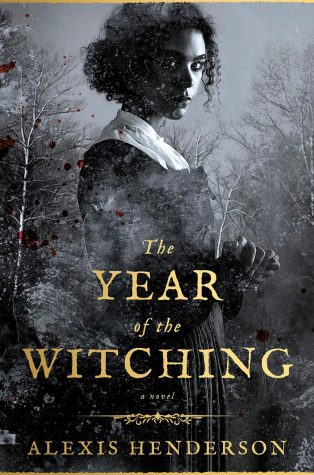 Fall often creates a spooky atmosphere and The Year of the Witching by Alexis Henderson fits that category perfectly. This book follows Immanuelle Moore, a young lady that is seen as a disgrace by everyone in her town due to the fact that her mother conceived Immanuelle with someone of a different race. Because of this, she lives a simple and devoted life to the church just like the other women in her community. Immanuelle is drawn into the dark forbidden woods where the spirits of four dead powerful witches remain. These spirits give her a shocking gift and she starts to question everything she has known about the church and the history of her town. One reviewer from Amazon.com said "What a sensational debut! Henderson wove the most deliciously dark tale and I wanted to savor it as long as I could. Haunting, horrifying, and so, so human. I could not put this story down!"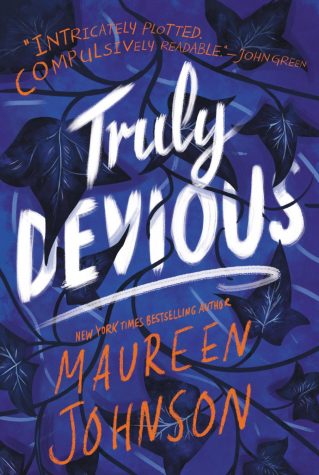 Murder mysteries are also perfect for this time of year. Truly Devious by Maureen Johnson takes place at the famous private boarding school, Ellingham Academy in Vermont. This school is for the brightest young minds and our main character, Stevie Bell is lucky enough to attend it. Her passion is true crime and so when she learns that there has been a murder and kidnapping of the owner's wife and daughter that has remained unsolved, she is determined to be the one to solve it. But before she can solve the mystery she must get a grip on her new life at Ellingham and start making new friends. When death returns to Ellingham, Stevie is determined to not let the murderer get away. According to Goodreads.com "New York Times, bestselling author Maureen Johnson weaves a delicate tale of murder and mystery in the first book of a striking new series, perfect for fans of Agatha Christie and E. Lockhart."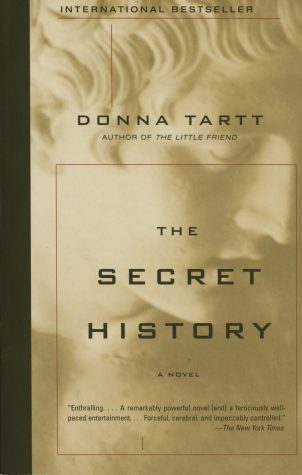 Sticking with the theme of dark books centered around schools, The Secret History by Donna Tartt is another perfect atmospheric read. This novel follows a group of misfit college students that attend an elite college in New England. These students start to fall under the influence of their charismatic classics professor and begin to find a whole new way of living and learning but they soon start to go beyond the boundaries of normal morality and start falling to ideas like corruption, obsession, betrayal, and evil. The setting of this novel will put you right in the mood for fall. 
Magical schools sound like a dream to most but in Harry Potter and the Sorcerer's Stone by JK Rowling, it is actually a reality. This book is about a young boy named Harry Potter who discovers he is a wizard and is taken to Hogwarts School of Witchcraft and Wizardry. He finally feels like he belongs in his new world but he is special. Harry is the boy who lived. He is the only one to have survived an attack by Lord Voldemort who attempted to take over the wizarding world but vanished after failing to kill Harry. Harry is loving his time at his new school and his new friends but there is a secret object behind the castle walls that Harry needs to protect in order for it to not get into the hands of the wrong people. But doing this will bring all sorts of dangerous forces his way. This book is perfect for both children who are looking for their first book to read or adults who want a feel of nostalgia. The setting of this novel and all of the magic that takes place is exactly the book you need to read if you are looking for a book to get you in the cozy fall mood. This book is extremely popular, guardian.com states that it has sold over 4 million copies, so you know others have enjoyed it.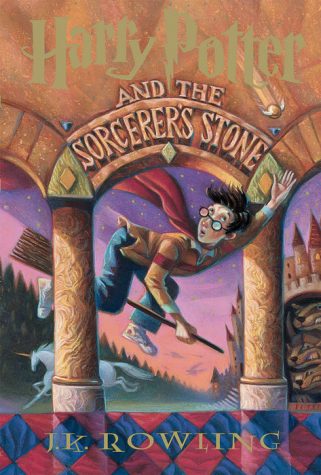 Fall books can be either spooky, dark, smart, or just a lighthearted read. All of these books have at least one of these aspects and are perfect for enhancing your fall experience.