Bestselling YA Novels of 2020 So Far
With fall right around the corner, it is the perfect time to get wrapped up in an exciting story and cozy up with a new release. This year we are getting releases from both favorite well-known authors and authors with their very first releases. Get ready to add these Bestselling Young Adult novels of 2020 to your "To Be Read" pile. 
Well known authors Stephenie Meyer and Suzanne Collins both came out with additions to their popular and bestselling series. Midnight Sun by Stephenie Meyer and The Ballad of Songbirds and Snakes by Suzanne Collins brings the readers back into the Twilight and Hunger Games universe. This list also includes a number of authors with diverse backgrounds. Aiden Thomas, who is queer, trans, and Latinx, just released their debut novel Cemetary Boys and it is already one of 2020s bestselling novels.  One reviewer from Barnes and Noble claimed that "This book puts a wonderful new twist on the traditional YA coming of age story. It focuses on family, friends, and tradition while being open to a new way of looking at those themes." We also see other authors with similar backgrounds having their books doing extremely well. Books like Poet X by Elizabeth Acevedo who is a Dominican-American poet and The Shadow of Kyoshi: Avatar, The Last Airbender by F.C Yee which is the sequel to The Rise of Kyoshi: Avatar The Last Airbender by F.C Yee are two books that focus on a more diverse set of characters.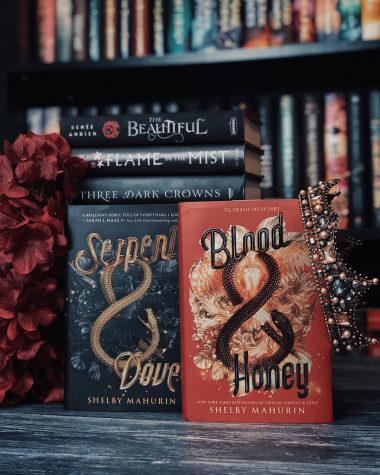 Two books from new author Shelby Mahurin came out this year. She came out with both Serpent and Dove and the sequel to Blood and Honey. These are her only two novels so far and are both already on the Barnes and Noble bestseller list. Some other books that made the bestsellers list include The Shadows Between Us by Tricia Levenseller, American Royals by Katherine McGee, and The Inheritance Games by Jennifer Lynn Barnes. All of these books have something different to offer and I recommend giving them all a read.