Saving Summer 2020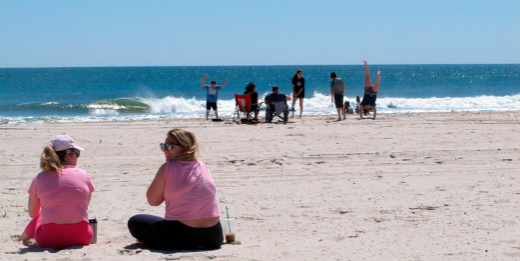 This is an opinion piece. Apolline Gaspers is a junior at Mendham who writes for sports news. All of the views expressed in the following editorial are her own and do not necessarily reflect the views of The Patriot. 
While I have been studying, almost religiously, for my AP tests this week, my mind fluttered to the prospect of summer being a few short weeks away. As I started to think of hot summer days and relaxing on the beach with my friends, I started to realize: what is summer going to be like this year? Will there even be a summer? Or will it be an endless cycle of getting up at 3 pm, grabbing snacks, and watching an unhealthy amount of Netflix? Americans will start to crave the summertime magic that always highlights our year, but with coronavirus, these customs will not look the same. However, just because we are social distancing does not mean that summer needs to be canceled. It is crucial that we have a summer this year and ensure people have opportunities for recreation. This will depend on the imaginations of citizens and the government leaders alike. 
Open up beaches-
It has been a long withstanding tradition for Americans to cool off in the summer at either a beach, lake, or pool. Nonetheless, many governmental leaders are saying that these bodies of water will remain closed due to coronavirus concerns. However, keeping this summer pastime off limits has its own health risks. Adrain Benepe, the former city parks commissioner warned that, "Closing @NYCParks pools will cause a major spike in drowning deaths by mostly minority children." Benepe continued, "They're going to go swimming wherever they can, and they're going to go into the river and they're going to go into the lakes and ponds in the parks, and they're going to open up fire hydrants. When 50,000 kids open up a few thousand fire hydrants, your water pressure suddenly drops and you can't fight fires. And the kids are playing in the streets and they're getting hit by cars." On hot summer days when temperatures can reach 100 degrees, if residents don't have access to safe places where they can cool down, people will start swimming in the rivers and lakes. By controlling population density and enforcing social distancing, pools and beaches can be safely reopened. One idea is admitting people in shifts to manage crowds. In addition, monitors could be hired to make sure people are social distancing.  Dr. Rochelle Walensky, an infectious disease specialist at Massachusetts General Hospital, said that "Beaches would be safer if limited to one-third or one-half of their typical density and if visitors wear masks." Beaches also could be kept closed on windier days in order to stop the spread of aerosol droplets. 
"
Closing @NYCParks pools will cause a major spike in drowning deaths by mostly minority children."
— Adrian Benepe
Drive ins- 
Drive ins are such a fun and safe way to bring people together, without breaking social distancing codes. Drive ins are usually movie theaters but they can act as places to host other community events such as church services or school graduations. Seniors across the United States, including Mendham Highschool, are prevented from having graduation ceremonies because of the coronavirus. Many are turning to virtual ceremonies as an alternative, but seniors are protesting against this method. As these are unprecedented times, there are not many solutions to this problem, but drive ins could be a potential alternative. It could bring the class of 2020 together without the risk of spreading the virus, as the cars are usually more than 6 feet apart. Spencer Folmar, a filmmaker, is constructing a drive-in theater outside Orlando, Florida. The huge theater, set to hold 500 cars across five screens, is one of the largest in the United States. This could enable huge ceremonies like college graduations to happen in real life, rather than a virtual ceremony where the student presses an enter key to receive their diploma. As the United States currently has 305 drive-in theaters, governmental leaders should consider using these resources to make graduation and this summer more memorable for Americans.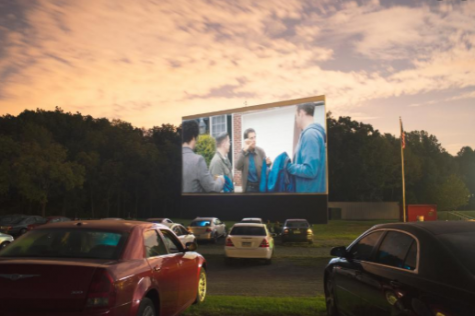 Fishing-
Fishing is a great way to enjoy summer, while still remaining safe! The New Jersey public health guidelines at the moment do not interfere with a resident's ability to go fishing. As long as people stay 6 feet apart and wear masks, fishing is the perfect summer pastime that is relaxing, fun, and prudent. In addition, many states such as Maine, Missouri and West Virginia are waiving licensing requirements for state residents. This would allow all citizens to go enjoy fishing this summer. Eric Beene, the owner of Catch'em Lakes and Walnut Grove Bait and Tackle, said "Fishermen don't like to sit next to each other anyway." The fishing industry will be busy this summer. 
Keep Gardens and Parks Accessible-
During this quarantine, parks and gardens have been a huge help to people who are stressed out by the current situation. New Jersey forests and parks have been officially opened back up since May 2, 2020. Parks, gardens, and trails serve the public health interests, and numerous studies have shown that being outdoors can reduce stress, fatigue and aggression. Just going outside for a fresh breath of air is a method of coping with stress and anxiety. It has also been shown that it can also improve attention capacity and cognitive development. Nature also provides a range of health benefits like Vitamin D. "Vitamin D matters for respiratory virus resistance," Dr. Marc Lipsitch, an epidemiologist."Fresh air is in my experience very good for the spirit. And exercise matters for health in general." Without the parks or a green space, Americans are denied these health benefits, and can become restless from being cooped up in their homes all day. By having this green space available, Americans will be able to de-stress and remain healthy. 
Summer is possible, even with social distancing restrictions. For all Americans, summer is a pivotal time where, for once in our busy lives, we can just relax and not worry about some research paper or business meeting. As I stare at my 70 page document full of notes, one thing becomes clear: summer must happen, and we are the only people who can make it happen. The only way American citizens can have one is by quarantining, staying safe, and petitioning our local officials to keep parks open, to allow fishing, to open up the beaches, and to implement drive ins for events. Together, Americans can save some of summer's magic.