The Quarantine Reunion No One was Expecting
NBC's "Parks and Recreation" came back for one more episode.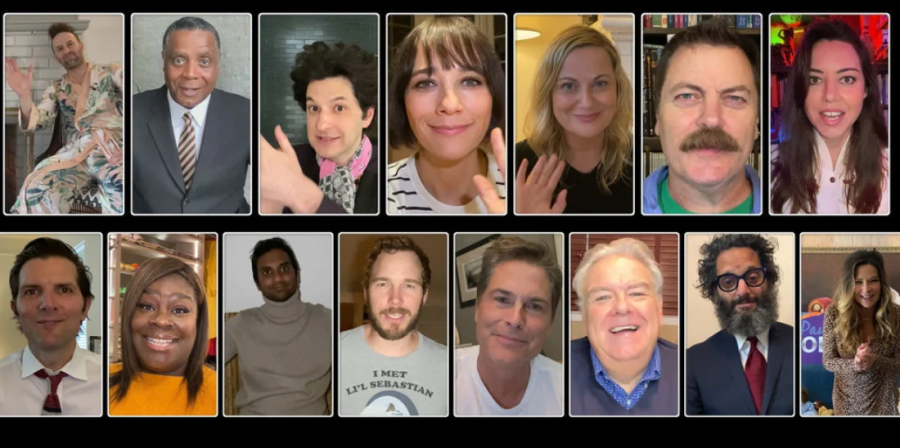 Through this quarantine, many celebrities have been finding ways to help those in need. The cast of NBC's Parks and Recreation was no exception. The entire cast joined together in helping produce another episode, after the show's end in 2015. They did this to help raise money for Feeding America, and they are matching every donation made through May 21st. 
"
The most nostalgic moment of the whole episode was in the very last five minutes. The entire cast joined together in singing MouseRat's hit song, "5,000 Candles in the Wind"."
The episode is set as if all the beloved characters from Park and Recreation were actually in quarantine. They are all still contained to do their jobs from home, and the viewer gets to see them interact through daily "visual check-ins" per request of Leslie Knope. Paul Rudd started off the episode by playing Bobby Newport who is, "in Switzerland at his family's private fox hunting estate." From there most of the iconic characters make some appearance. The episode picks up from where the show left off, so if viewers did not watch the previous seasons, many of the jokes will go over their heads and the shows will not be nearly as enjoyable. 
Many callbacks are made to prior episodes and running jokes such as: Ben's obsession with Cones of Dunshire, Andy playing both Johnny Karate and Burt Macklin FBI, and everyone's mutual hatred for Gary. Overall, the episode was filled with numerous nostalgic moments. However, it seemed that every moment that was not filled by an iconic callback, the characters were reminding the viewers to, "stay safe" and worry about both their "mental, as well as their physical health". Yes, these are important issues that have every right to be mentioned within the show, but not at the frequency it was. Several characters made points back to how people should be staying safe and healthy. Some work with the characters, like when Andy said how, as a 38-year-old man who never washed his hands, he understands how kids may have a hard time adjusting. But, more often than not, the messages felt forced and out of place. 
The creators did a great job jamming everybody back into the show in only 25 minutes. Over ten different characters were highlighted, even ones with smaller roles like John Ralphio and Tammy Two. They were able to find ways around characters who were in relationships at the show's close. Obviously, the celebrities in real life were not in the same houses, but it was successfully written in to the show and still flowed and made sense. The characters still had all the quirks that make them, them. Tom and Donna were featured drinking wine and complimenting each other, Chris was noted for being a "superhuman" due to his fantastic health, and April was just as weird as ever. 
However, the most nostalgic moment of the whole episode was in the very last five minutes. The entire cast joined together in singing MouseRat's hit song, "5,000 Candles in the Wind". Chris Pratt even pulled out a, "I Met Li'l Sebastian at the Pawnee Carnival " t-shirt to add to the reality of the show.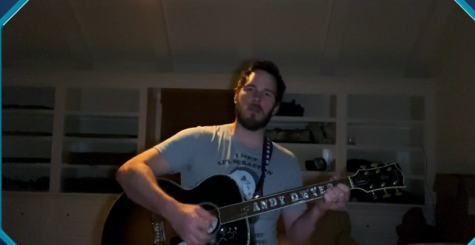 All in all, the special reunion episode of Parks and Recreation is worth watching for nostalgic purposes. It definitely was not the show's best moment, but it definitely was a good way to spend 25 minutes of quarantine. 
Watch the reunion special here.
About the Writer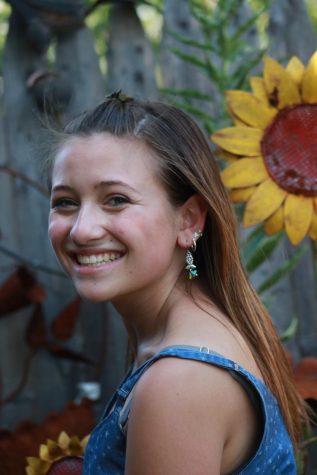 Annie Shafran, Editor in Chief
Annie Shafran is currently a Junior at West Morris Mendham Highschool. She is involved with Relay for life and she is a Peer Leader. In her Sophomore Year,...