The Empire of Barstool Sports
Barstool sports all started as a small print publication originating in Milton, MA in 2003 that was distributed around the Boston metropolitan area.  The original prints offered gambling advertisements and fantasy sports predictions which has now evolved into a satirical sports and pop culture blog that plagues the internet and sold a minority stake of the company to Penn National Gaming at a value of $450 million.  
Dave Portnoy, the founder of the company always blogged as a hobby but never thought his blog would strike internet fame. He grew up in Massachusetts and graduated from the University of Michigan with a degree in education.  Shortly after college and working for the Yankee Group IT market research, he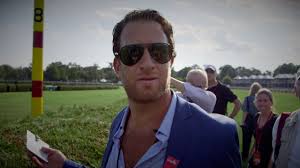 left the firm to create Barstool Sports. Portnoy "hated [his] job and wanted to find something he liked to do, and [he] gambled'
After initial success with his paper on hardcore sports, gambling, and fantasy leagues, the paper began to take a more lifestyle type approach as men were the main audience.  Once lifestyle, satire, sports, and betting all combined into one masterpiece, popularity skyrocketed. Then, one day a fan of Barstool from New York City asked Portnoy if he could create a website for the paper publication.  Of course, Portnoy gave the go-ahead and the website launched on the internet in 2007. This would be a large step up from paying the homeless population of Boston to distribute the Barstool publication.  
This was not Portnoy's plan at all, he had been having a difficult time landing a job marketing for offshore casinos because of his lack of experience, but once a website was on the table he knew it would change the game for Barstool sports and its dedicated fan base.  Little did they know, Portnoy and Barstool were about to take over modern-day social media, specifically high school students and young adults.  
"
Every college student knows who "El Pres" is, but so does anyone involved in the sports world as we know it. "
Now with a website, Portnoy was able to create social media pages that feature an array of sports articles, controversial podcasts, and satirical commentating.  Not only would Barstool take over the sporting world, but it would also soon consume pizza joints and the college party scene. Portnoy is behind the saying, "One bite, everyone knows the rules" which you may have heard someone say before they bite into something.  He says this at each pizza place while on a video journey to try and rate every pizza place in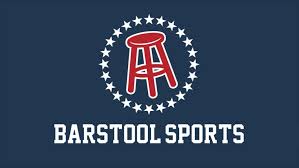 New York City. Due to the lifestyle type of approach Portnoy takes with his work, it spread to college campuses across the United States. Barstool's presence on college campuses, students often have large parties to attract the attention of the media and show true school spirit through over the top tailgates and fraternity events.  On college campuses or in high school conversation, Portnoy has gained so much popularity you may even hear people refer to him as "El Pres" or reference that "[Portnoy] created the internet/Barstool Sports."   
Every college student knows who "El Pres" is, but so does anyone involved in the sports world as we know it.  Portnoy has become a celebrity himself not attributed to his Barstool Sports, but his rough around the edges, chippy, Boston attitude.  Portnoy is an antagonist that starts the conversation and has a knack for letting it spiral off with a life of its own, producing grade-A content for Barstool fans.
After years of major contributions to the social media culture of young adults, the Penn National Gaming company offered Portnoy $450 million for a minority stake in Barstool Sports.  Who would have ever thought that a man bored of his job would have college campuses around the U.S. calling him "El Pres" while running a social media empire worth over $450 million?
About the Writer
Tommy Diegnan, Writer
Tommy Diegnan is currently a senior at Mendham High School.  He enjoys playing football and lacrosse at Mendham, along with going on hikes with his two...