Artist of the Week: Kelly Douglas
With years of her life devoted heavily to music, her accomplishments not only signify success, but also passion. Some of her music involvements include four years of Ladies in Red and Flute Choir, three years in Big Band, and two years in Glee Club. In addition to that, she was also granted a solo in Cabernet Night, and is a section leader for Ladies in Red and a co-leader for Flute Choir with Jazzy Meyer. West Morris Mendham High School senior Kelly Douglas has been involved in the Marching Band for four years now, and describes her experience as "rewarding" and "beyond just a time commitment".
Before entering high school, Kelly had her eye on Marching Band as many of her friends were joining. Before her decision to join freshman year, she viewed it as "loads of fun with no downside", however quickly realized after joining that there is a lot of hard work involved. Perseverance through practicing in uncomfortable weather conditions, the commitment to attending all practices, and the patience to balance both her school work and music involvements is something that Kelly says can be difficult at times, however, has such a valuable and rewarding pay off. 
Kelly states, "my favorite part of marching band is being with my friends. We have so much fun together. Long bus rides, Friday night games, competitions, everything about it made that much better by being with them." Kelly emphasizes the connections she has made throughout her four year involvement in marching band as one of the most rewarding aspects. Like many other extra curriculars, marching band is very demanding of both one's undivided time and commitment. "I plan my days around it" Kelly states. "..sometimes not going home until after rehearsal or a game after being at school all day." With this being said though, Kelly says that she is incredibly proud with the performances that are yielded from the long hard hours devoted to practicing. "It was all worth it when we performed."
About the Writer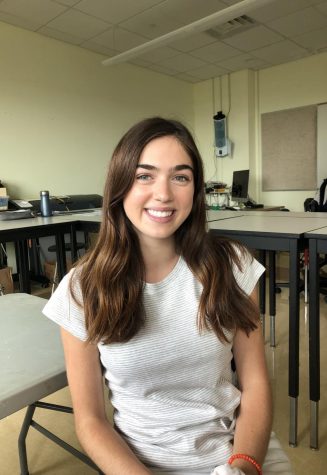 Corinne LoVecchio, Writer
Corinne LoVecchio is a Senior at West Morris Mendham High School. She is a member of Service Club, Friends and Buddies and loves to journal. Outside of...