October Playlist: The Best Halloween Songs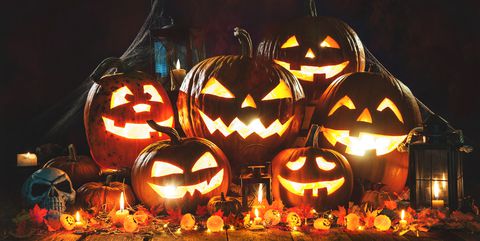 Hang on for a minute...we're trying to find some more stories you might like.
These songs are perfect to get you into the Halloween spirit! It is a mix of oldies and newer hits. Songs from movies and musical artists are both featured. It is a great playlist to listen to as you carve your pumpkins, or to play as you get ready for a Halloween party!
Monster Mash by Bobby (Borris) Pickett

Sympathy for the Devil by The Rolling Stones

This is Halloween from

The Nightmare Before Christmas

The Time Warp by Richard O'Brien

I Put a Spell on You by Bette Midler

The Navajo Know by The Pixies

Ghostbusters by Ray Parker Jr.

Black Magic Woman by Santana

Thriller by Micheal Jackson

Freaks Come Out at Night by Whodini

Season of the Witch by Donovan

Werewolves of London by Warren Zevon

Hells Bells by AC/DC

You're Dead by Norma Tanega

The Twilight Zone by Bernard Hermann

Heads Will Roll by Yeah Yeah Yeahs