Taylor Swift's New Album, "Lover" is One Like No Other
Taylor Swift is taking the world on one song at a time.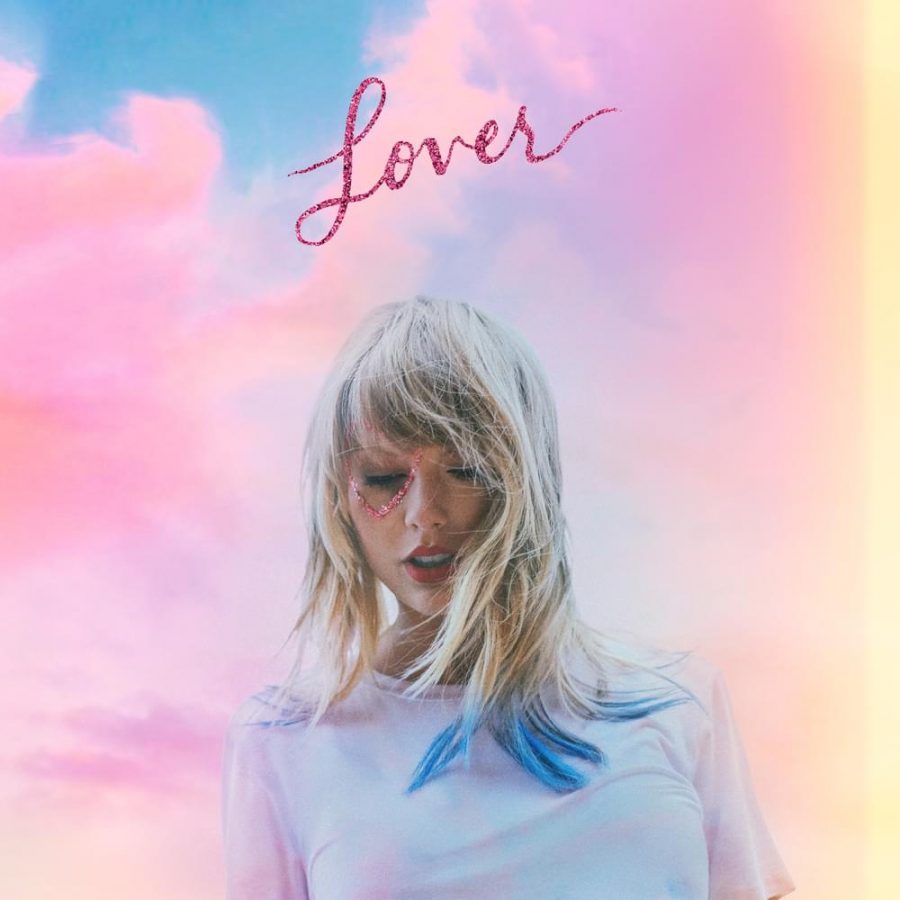 On August 23rd of 2019, Taylor Swift released her seventh album titled Lover. Even before its release, the album sold over a million copies in pre-sales, earning it the title of the largest album pre-sale in U.S. history. The artist has gone through some intense stylistic changes over the years, from country to pop, and even venturing into an alternative/pop style. Settling back into pop, Swift's newest album is a mix of her older pop-style and newer, more modern pop music trends.
After her album Reputation received increased backlash, Taylor Swift took two years to prepare the release of her newest album. As her musical career continues, Swift's lyrics and style evolve into much mature music. The Taylor Swift that was once known for only releasing songs about breakups and failed relationships is now gone. Currently, in a happy relationship with British actor Joe Alwyn, Swift's album cover deeply reflects this by ditching the black and white theme of Reputation, and trading it in for a variety of pastel colors.
First, Swift released the single "Me!", featuring Panic! At the Disco's Brendan Urie. Shortly after releasing "Me!", Swift released another song, "You Need to Calm Down". Swift makes sure everyone knows that they are included, addressing many social issues in today's society, like homophobia and prejudice.
Swift released two more singles before unveiling her album. One of the songs is named after the album, titled "Lover", and the other is titled "The Archer", Both much slower than the two aforementioned songs. These songs are not likely to be many people's favorites due to repetitive lyrics and overall duller style.
With the album's release, there is a mix of slow and upbeat songs present throughout the album. A few of the songs like "False God", "Afterglow", and "Daylight" are slower-paced songs. There is nothing wrong with having slow tempo songs, except they still have to be interesting. These songs seem to lack that aspect and are overall dreary to listen to. In the same album though, Swift redeems herself in the "slow song" category with songs such as "Soon You'll Get Better", "Cornelia Street", and "It's Nice to Have a Friend". In these songs, Swift's emotions pour out and the listener is moved, taking the listener through Swift's journey.
On the other end of the spectrum, Swift rarely fails to write a great peppy tune, and this album is full of them. Some start on a much leisurely pace like "Cruel Summer", "Miss Americana & The Heartbreaker Prince", and "I Forgot that You Existed". However, they soon speed up into much more fun songs. These songs work best if someone is not fully in a pop music mood, but also does not want a paced out song to listen to. 
Some of the best songs on the album include "The Man", "Paper Rings", and an all-time fan-favorite, "London Boy". "The Man" addresses issues involving sexism in modern-day society. When using lyrics like, "I'm so sick of running/As fast as I can/Wondering if I'd get there quicker/If I were a man," (Taylor Swift "The Man"), Swift can convey an important message and put it to a great beat. It is bound to be a feminist paean for years to come. 
"Paper Rings" expresses Swift's joy that has arisen as a product of her relationship. It dives into the theme that Swift may have finally found the one. "Paper Rings" never has a dull moment, and the listener finds themselves wanting to dance to every word Swift sings. Following a similar theme in "Paper Rings", (Swift and Alwyn's relationship), "London Boy" is another feel-good singalong. "London Boy" discusses Swift's love for the city, as well as the people (specifically in this song, Joe Alwyn), as well as the culture which comes out of London. It quickly became a fan favorite because of its fun and entertaining lyrics.
Lover has something different for everyone. Some of the songs stand out much more than others, but overall, the album is one that truly shows how Swift has changed and matured over the years. 
Lover is available on iTunes, iHeart Radio, Spotify, Google Play Music, Deezer, and Amazon Music.
About the Writer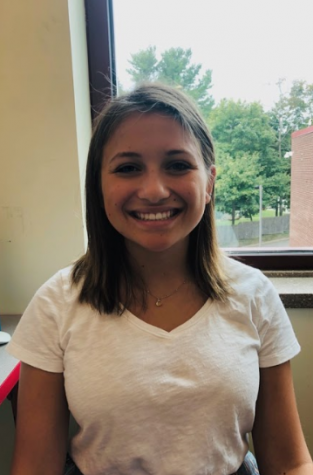 Annie Shafran, Arts and Entertainment Editor
Annie Shafran is currently a Sophomore at Mendham High School. She is currently involved with Mendham's journalism class and is a Relay for Life captain....