How Will You Relay?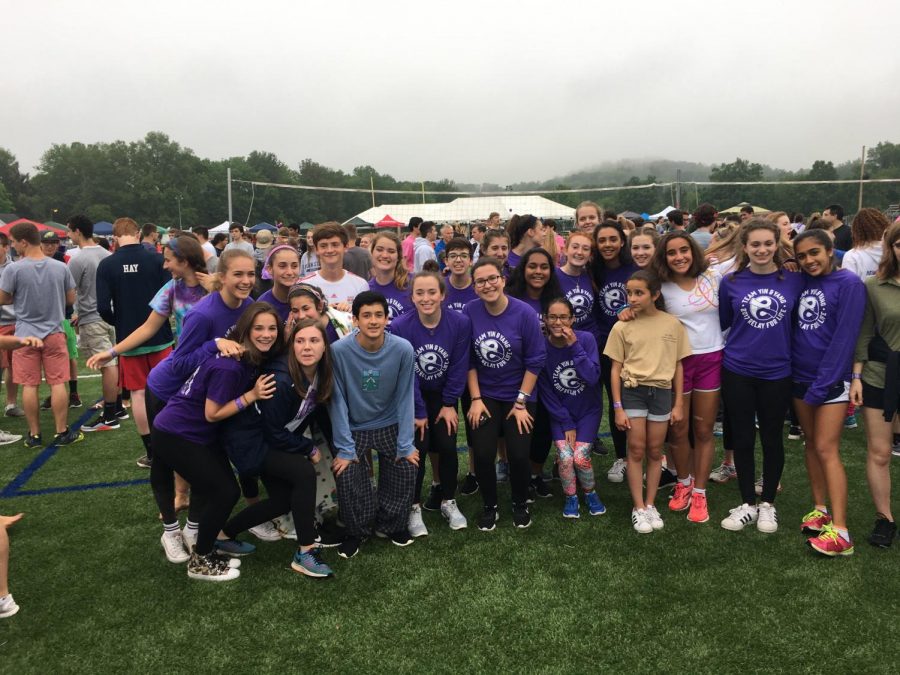 Relay For Life, arguably the most powerful and popular social event held by the school district, is quickly approaching. Occurring in partnership with American Cancer Society within a span of 12 hours from 5 pm, June 6 to 5 am, June 7, the event unites cancer survivors, caregivers, students, and staff all in the efforts to raise awareness and funding. In an interview with one of Relay for Life's committee leaders, Grace Fleischer stresses the importance for students to put in the effort to attend, fundraise, advertise for the Relay and to adopt any manner of involvement possible because too much will truly never be enough. In addition to being a committee leader, Fleischer bears personal connections to the event for when answering the common question of "Why she relays?" Fleischer honestly admitted that she now relays for her grandpa's memory who passed away during the 2019 summer from pancreatic cancer. Her involvement with the Relay not only ensures that the fight will continue but grants her the opportunity to become a part of a community where so many have been similarly affected.
The Relay's longevity as a school event must be credited to the individuals that devote themselves tirelessly to the cause. On Fleischer's committee team, she works closely with students Sophia LaSala, Julia Trzniowski, Kathryn Fabris, and Julie Garry and outside of her own team, Rachel Riordan, Morgan Killam, Deidre Thompson, and Mrs. Pereira all share the responsibilities and joys that accompany active involvement. Fleischer described the work as demanding "endless hours" yet all supporting a cause that is much different than many others offered at Mendham for it reaches beyond social entertainment to create an environment where "people can unite as one and fight for a cause that affects us all." The preparation for Relay for Life doesn't strictly rely on mundane tasks such as sitting at a table trying to sell baked goods but instead the members, according to Fleischer, "get out and show that hard work is worth something" through events like the Coffee House, Color Run, and the Film Festival.
When asked about this year's upcoming Relay for Life, Fleischer- with a sly smile- admitted that it's going to be slightly different than past years due to the "fresh" ideas pitched by the new members in the committee. Fleischer admitted, as expected, that she didn't want to give too much away about this year's event but awaits maximum attendance from the student body. A simple registration fee of $15 directly helps patients and survivors either going to fund wigs for cancer patients, transportation to and from doctors appointments, medicine, treatment research, and more. Fleischer emphasized the notion that "all the money raised and the sponsorships go not to a paycheck but instead to help the bigger picture: cancer needs to be stopped."
At the end of the interview, just as food for thought, Fleischer urges you to think about this in the days approaching the event, "Relay occurs once a year, cancer occurs every day."
About the Writer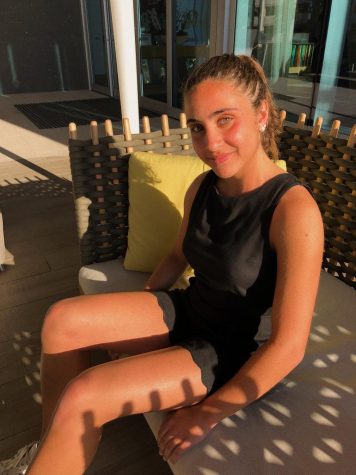 Maria Monaco, Associate Editor- Center
Maria Monaco is currently a 16-year-old junior at Mendham High School. She is originally from Brazil, living in São Paulo for seven years until moving...